Five Star Greece on the road…
Poor Evi has been on the road inspecting houses. I say "Poor Evi"  without a hint of irony even though that is normally the part of the job that I look forward to the most, and I had not been pleased when she said to me, "You stay and man the office and pay the bills while I go to a wonderful villa on Corfu for the weekend, and then swan around Greece in the lovely April sunshine looking at glamorous houses."
She spent 8 hours yesterday driving in a positively scotch broth of mist, fog, rain, drizzle and road works from northern Epirus down to Athens, having seen one house that won't be ready till next year, and another where the owner – post visit – said that he wasn't going to rent after all and just wanted us to see the house, and tomorrow she is setting off again to drive down the Peloponnese. And it is still raining.
Luckily I don't have a shred of Schadenfreude in me and am of a saintly disposition. That is why our partnership has lasted so long. Plus Evi  doesn't know how to edit our  blog…
We have high hopes for the houses she is going to see – a modern minimalist beauty with a private beach set in peaceful countryside, and rather a smart affair on Porto Heli with a private jetty and vast entertaining spaces where various Minor Royals have spent happy holidays. It used to have a very pretty wooden yacht that took the owner's family around for day trips to Spetses, neighbouring smart affairs with private jetties, and swimming coves for picnics. Perhaps we can get hold of that for our clients as well….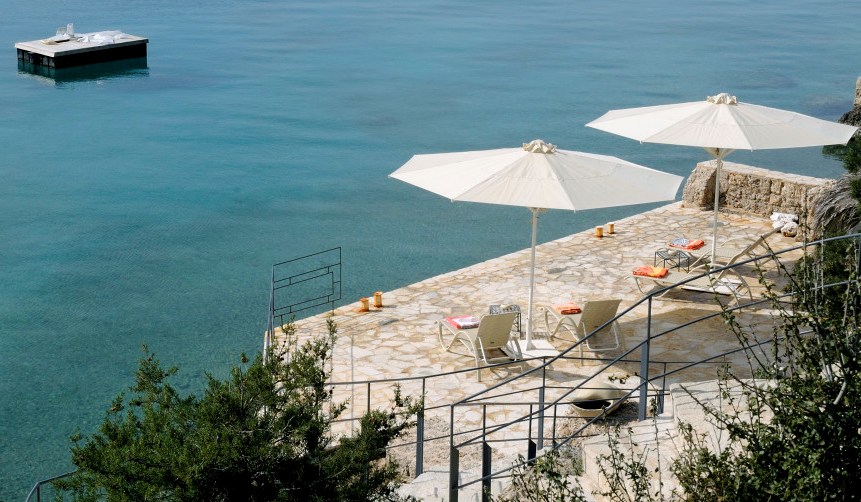 Today however, I have some Major Royals to keep up with, bunting to hang,  red jelly to make, and another sunny bank holiday, while certain other people drive around in the rain again…..