We have just had a cancellation for August for one of our favorite houses on
Spetses
 –  the Queen of the Saronic Gulf,  where the real insiders head for.  Lazy, laid-back, elegant easy.    Trying out baby steps in my newly acquired social media skills, I have done a tweet and a
facebook
 entry  about it – I do hope something that made sense came out where it should  have,  please don't tweet back yet, I would die of fright…. Haven't figured out what those @s and ~s and #s all mean…..
Back to the cool pool.. The house lies in a secret garden, climbers and flowers and cooing pigeons all twine and tumble like a Rousseau painting around the beautiful old walls, swallows dart over the pool of dark, cool water reflecting cypresses and blue plumbago, and dotted around in the shade of mulberry and olive trees are low sofas , tables and hammocks.
Chryssoula pads out with a tray of fresh orange-juice for you, the buzzing bees lull you to sleep, and you ask yourself again why you were silly enough to worry about there not being a sea view – Paradise does after all come from the persian word for a walled garden, and how right they were.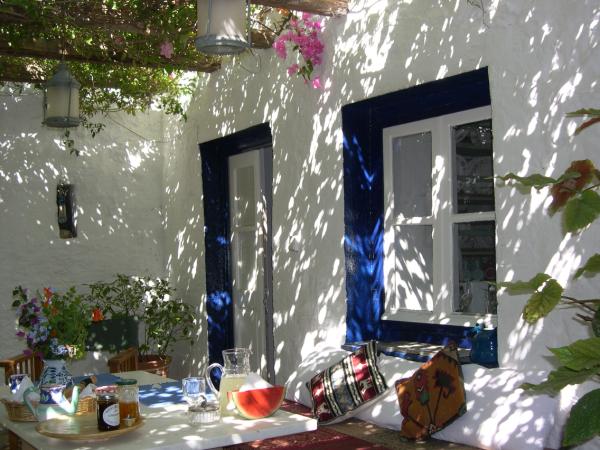 If the yearning for the sea becomes too strong, you slip out of the 18th century gate, wander down the twisting lane overflowing with red and pink Bougainvillea,  and a minute later find yourself at the waterfront, where donkeys, horses and carriages and water-taxis wait to take you to a pebble cove framed by pine trees, or a hip beach with jet-skis and Mykonos style music, or across the water to see lovely Hydra, or to the mainland to see the glories of ancient Greece – Epidauros, Mycenae..
For the truly high-brow and superior, Panos the Caique-man can be waiting with a picnic and cooler full of drinks to take you for a day out snorkelling, swimming and snoozing, returning with a hint of sunburn in the late afternoon still, where, as the day began by the cool pool, you can also end it.
The hot island bit comes in the evening – ravishing Athenian girls emerge from their summer houses to chat and swish their hair in the waterfront cafe's and bars, their mothers hit the boutiques, (not sure what the fathers do…)
Dinner is in one of the open air restaurants with great local food and a good wine that Petros the owner gets from the best vineyard on the island, and then it is clubbing for some, and chilling on the beach talking about love and life and stars with friends, until the sun comes up.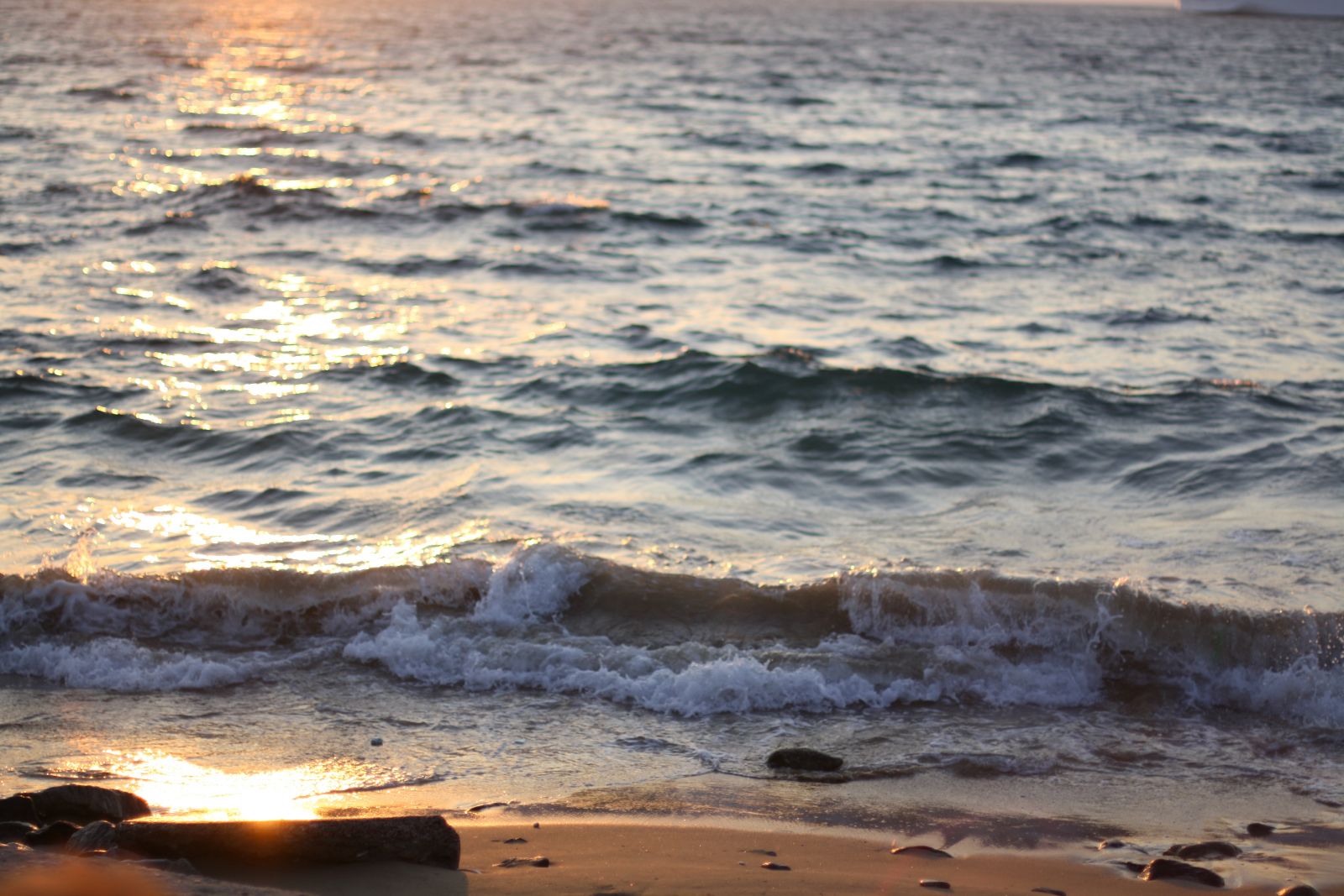 The best place to talk about love and life and friendship….