Parikia is often thought of as a place  you arrive on the ferry and drive out of  pretty sharpish to head to pretty Naoussa or your villa on the south coast, but  apart from its function as the capital of Paros, it has it own great charms and  considerable interest, and it would be a shame to miss out. Definitely worth an afternoon's exploration.
The old centre is a very picturesque labyrinth of twisting lanes and alleys that suddenly reveal the sea below, or ambush you with a stretch of Frankish medieval masonry. Sunset is the time to sit in one of the balconied cafés overlooking the sea and watch the sun go down over the fishing boats.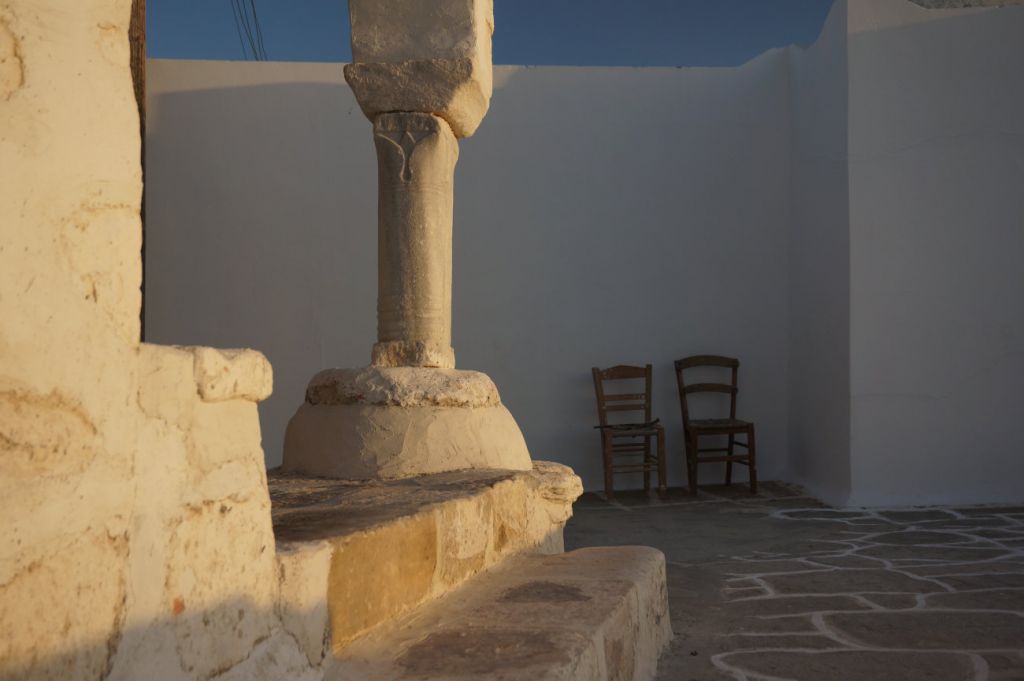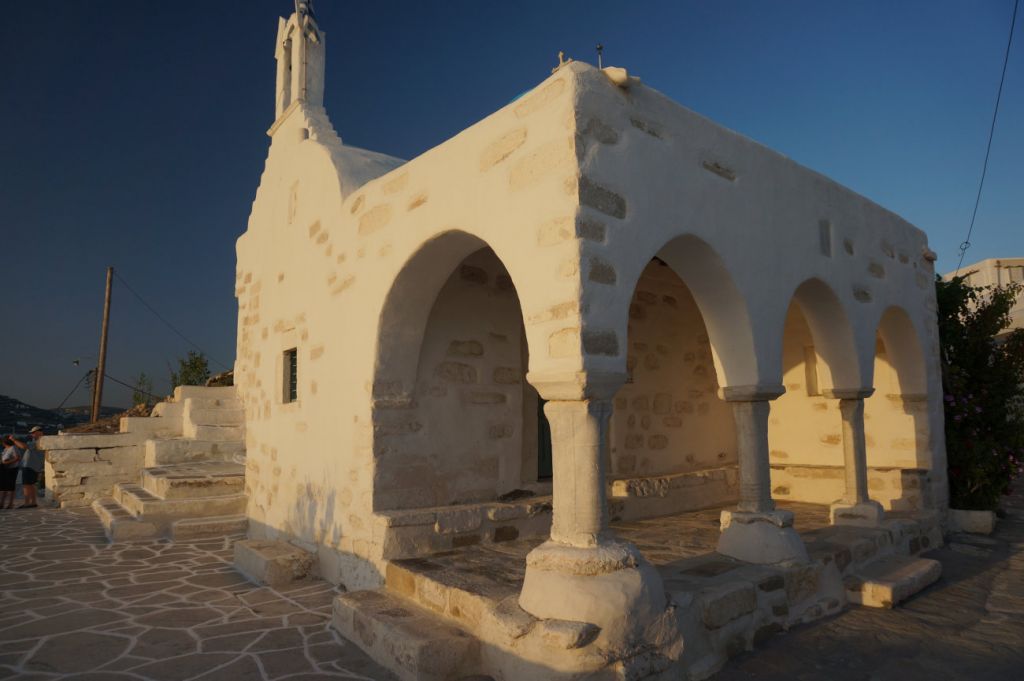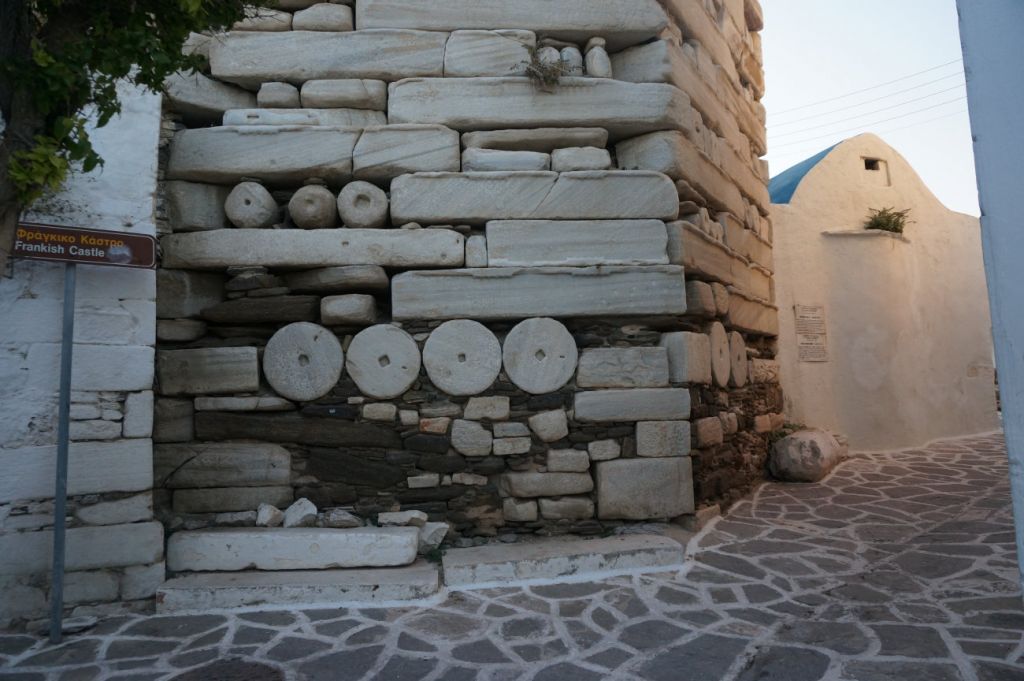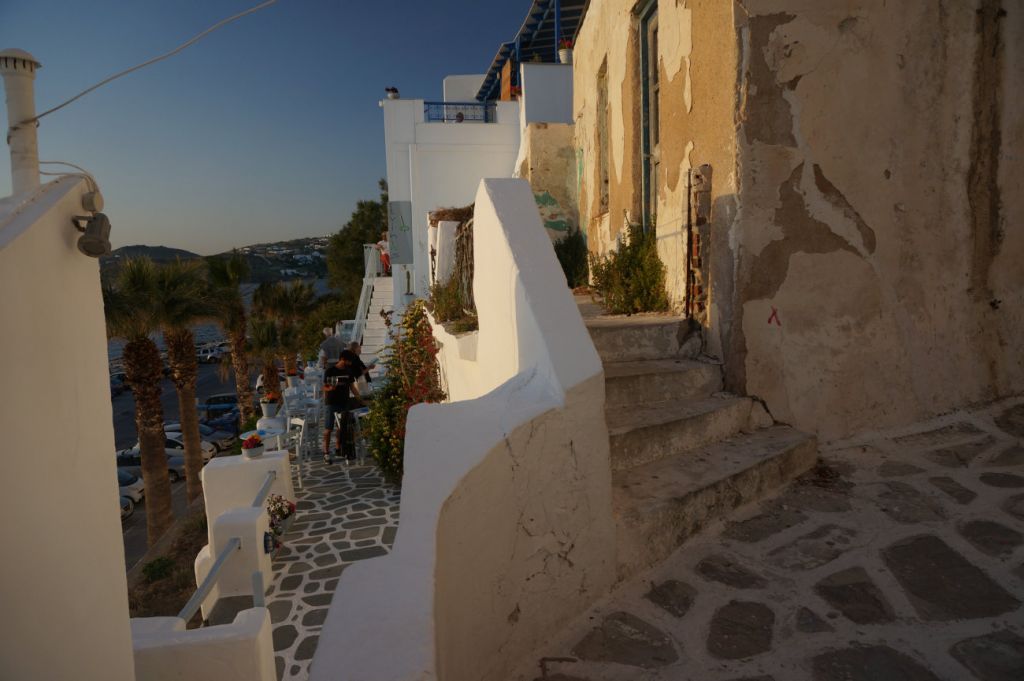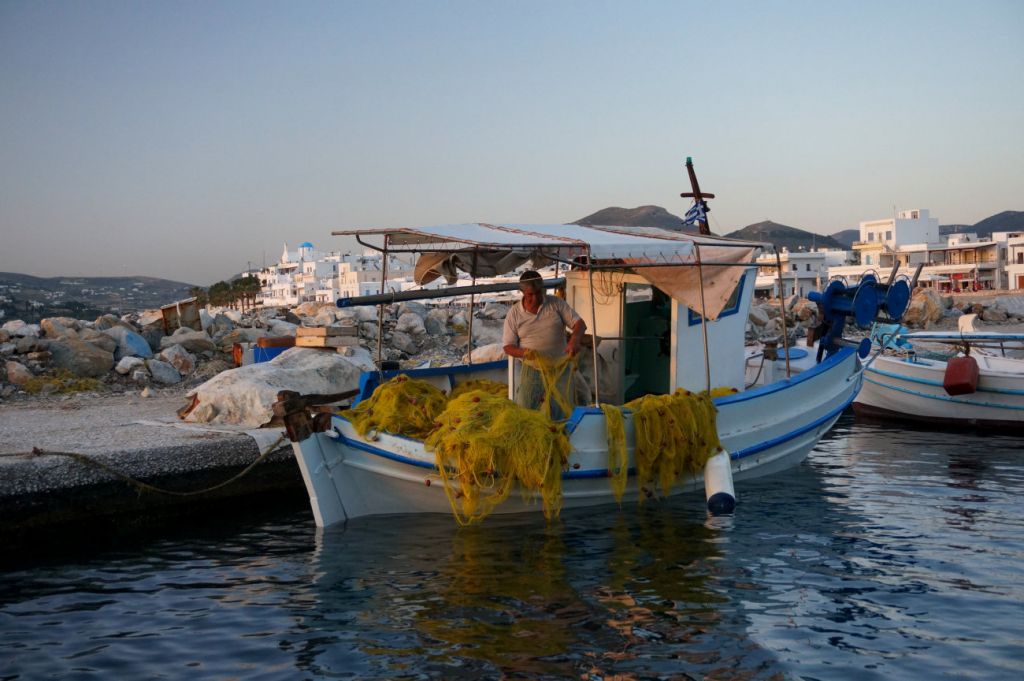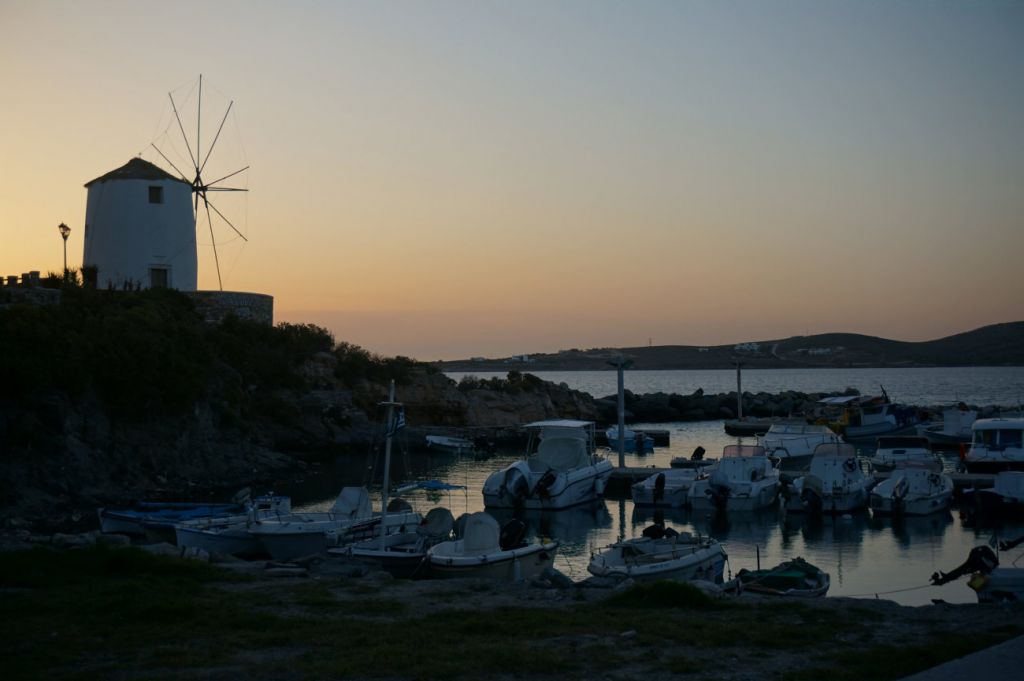 Paroikia's glory is the the Byzantine Ekatontapiliani Church – a complex of main church, 2 side chapels, and  a 4th Century AD baptistery. The small museum attached is worth the 4 euro ticket to visit the Baptistery and women's gallery , and the splendid collection of richly embroidered  church vestments.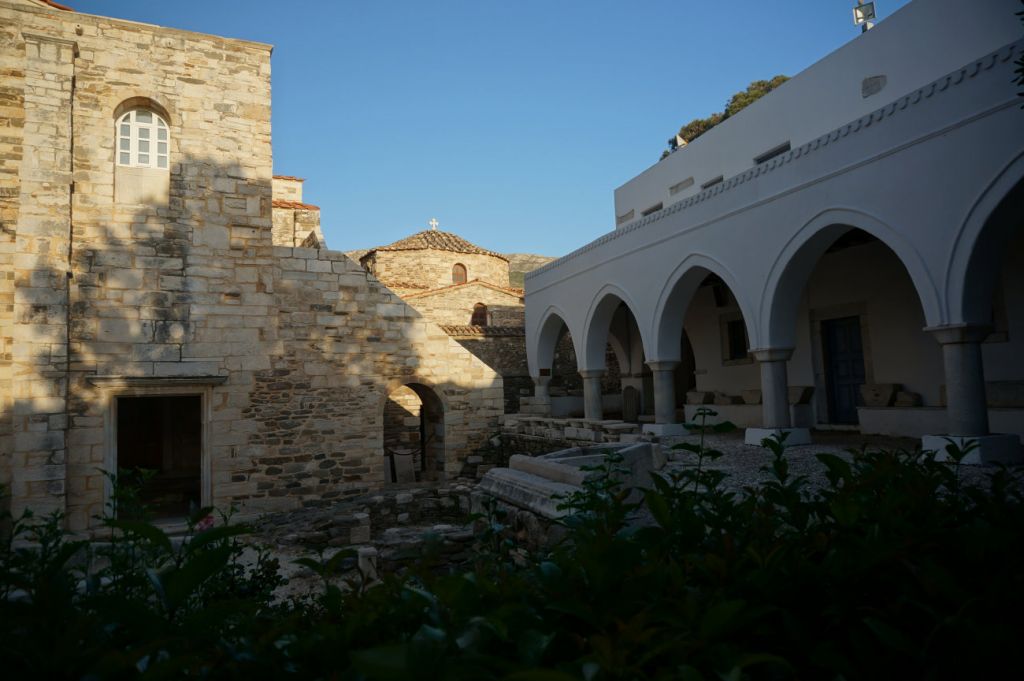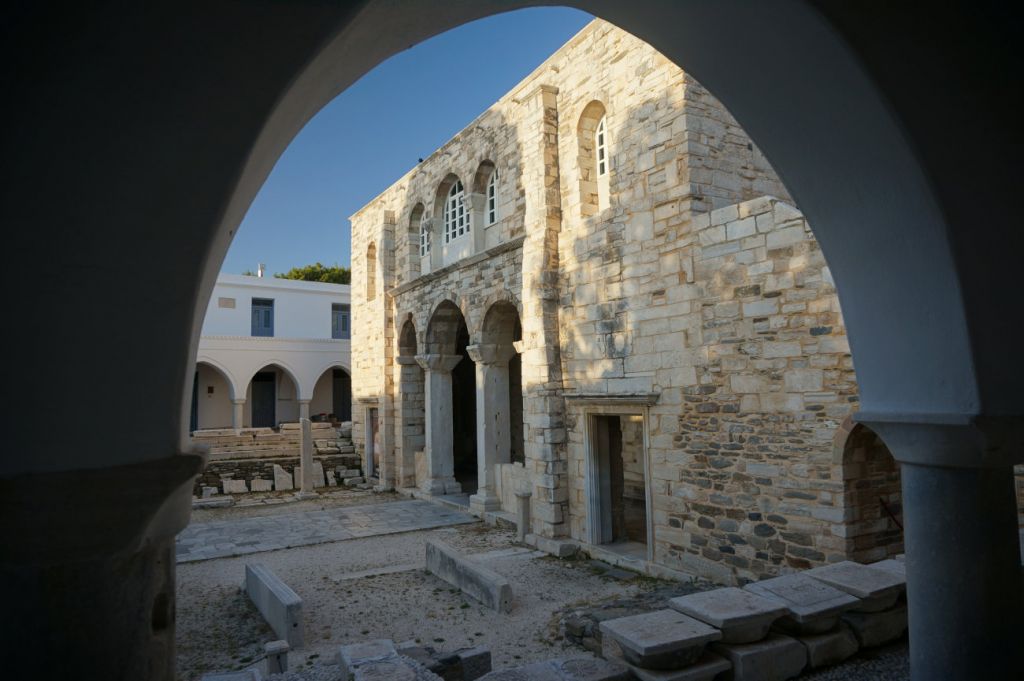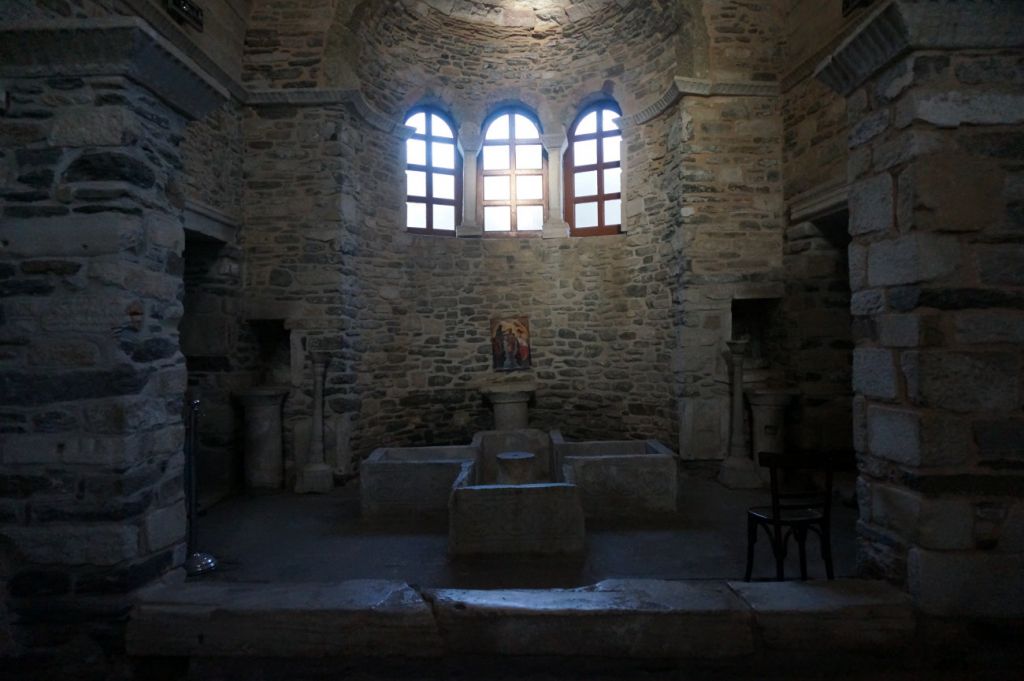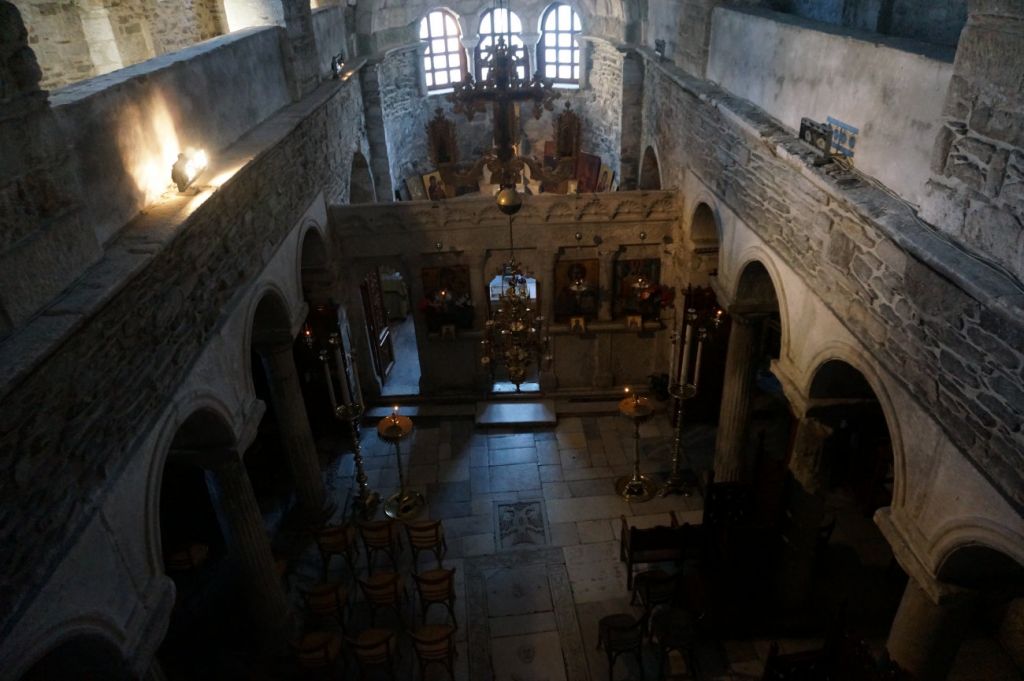 The late hellenistic and early Christian fragments of tombstones lying around  in the park behind the Church  show a wonderfully casual continuity to  life and death throughout the millennia;  Greeks at home with their heritage.