October 6th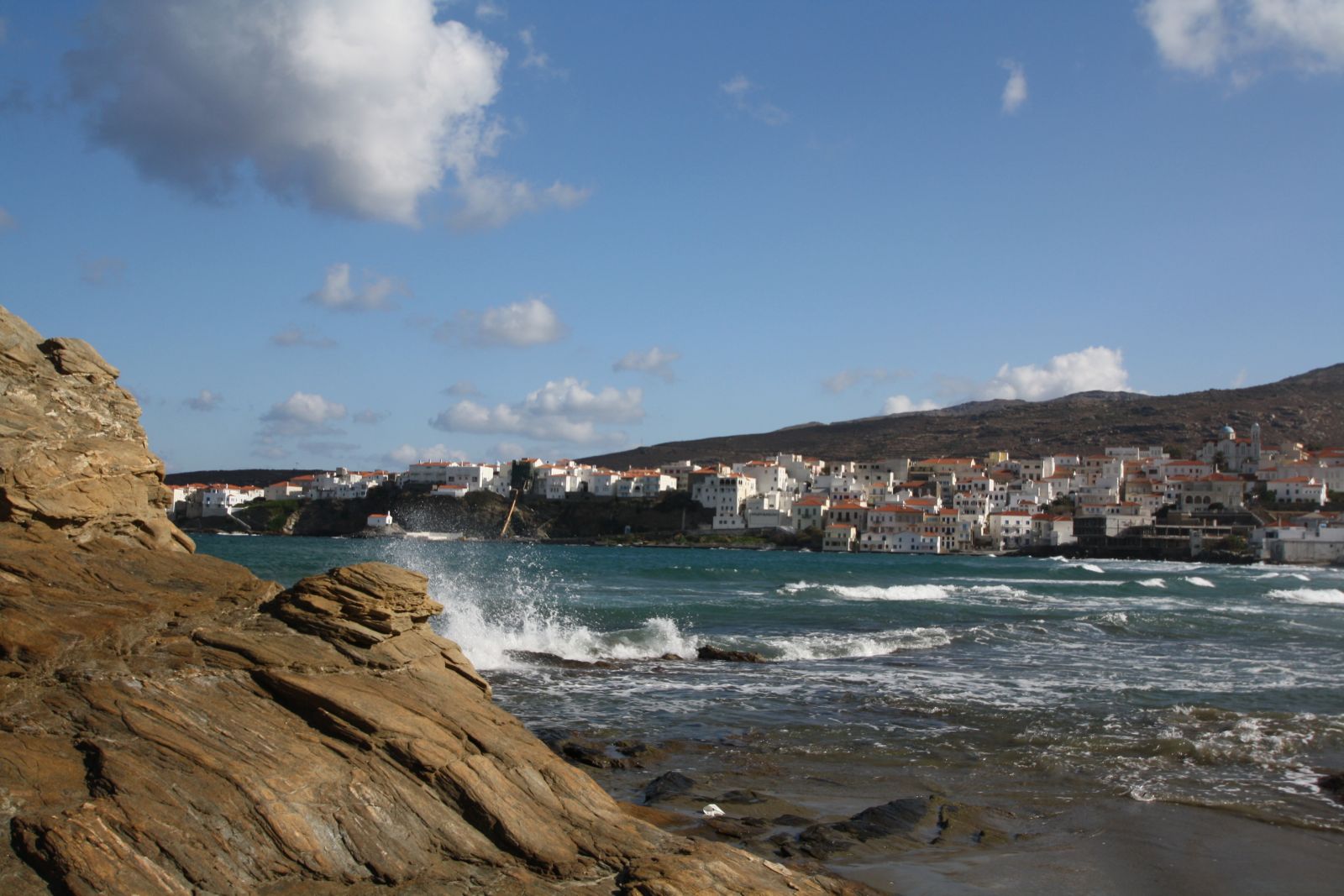 One of the closest Cycladic islands to Athens and just a hop away from Mykonos, Andros is ripe for discovery. Real estate prices are bucking the downward trend, fuelled by demand from the Greek island connoisseurs who prize the wonderful fresh and local produce, the rich and subtle cuisine, the tidy and picturesque villages, the stunning beaches of soft yellow sand, the lush valleys and fertile terraces dotted with whitewashed turreted pigeon-cotes, the gushing streams that water the island, the rustling trees, rich flora and fauna, the open, honest and charming islanders, and the absence of tacky tourism. That sentence is long enough….
The capital is Chora, that wonderful neo-classical town on a spit of land, home to Greece's elite community of shipowners who jealously preserve and foster tradition and quality. There are great tavernas, bars, shops and everything is kept clean and spotless. We can now offer you a small and stylish hillside retreat with flair and charm, and, in a class of its own, a "wow" estate with an amazing terrace and pool, a James Bond elevator from the house to the beach, a tennis court, 8 bedrooms and acres of landscaped grounds going down to the vast beach bar.
We think that Andros offers a huge amount and urge you to come and discover it.