Like a prisoner let out on compassionate leave for a week, I practically cried with joy when I stepped out of Eleftheriou Venizelou airport and saw the sun, blue sky and a felt a warm breeze  on my cheek.  (I live in London.)  Athens in the spring has a unique smell  of orange blossom, wisteria,  car fumes,  and cigarette smoke – Eau d'Athenes for men, with rich, dark  top notes of coffee and motor-bike helmet.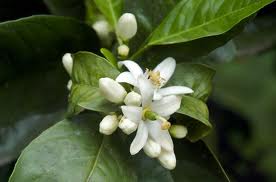 My first visit was to our new partners at Original Senses, who are going to design entertainments, tours, excursions and experiences  for our villa and yacht guests. We are working on a terrifically impressive project,  (well I am impressed anyway,) for a VIP group from South America which involves opening Delos after hours, organising a spectacular beach afternoon with beach pavilion and barbecue and buffet on the island of Rinia opposite,  and an armada of support vessels and logistics that Alexander the Great would have been proud to  have arranged.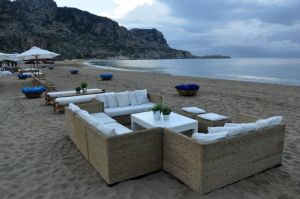 Coffee at Chanel, where the beautiful and chic Angeliki Kasnakidou wearing a little purple cardigan that made me instantly feel frumpy asked me if I were a Chanel or Dior girl. "Banana Republic" I replied apologetically, adding that I couldn't wear haute couture as I couldn't stand uncomfortable shoes, and in loafers one could only wear Banana Republic. "Oh I so agree!" she said kindly and totally unconvincingly, looking down at her elegantly shod foot…. "But you have so cleverly draped your scarf in such a chic way!" And so honour was saved. I am telling you this as we are planning some Chanel based treats for our guests – just please, if you are one of them and get invited to the Chanel shop for a little something, don't wear Banana Republic. Or comfortable loafers.
Lunch at the astoundingly designed new boutique Hotel just off Syntagma called the New Hotel,  with the quiet-talking (this is a big deal in Athens, ) Polis Ioannou who is the sales manager of the Aman chain in South East Europe.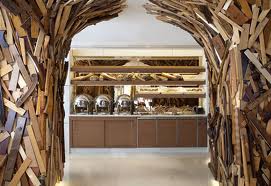 The villas of Amanzoe are amongst the most beautiful I have ever seen, and the timelessly Greek views over spreading hills down to the sea where their beach club is  is breath-taking. Aman means peace as all Amanjunkies know. I looked at the pictures of the beach club and asked Polis what he did to preserve the peace if a  giant gin palace moored in the bay below and started to offload jet-skis  "We have our ways" he said darkly.  " It does not happen."   I feel a familiarisation trip coming upon me. The things I do for you, really.