Posted by Ileana von Hirsch:
"Where?" ask my Greek friends when I say that I have just come back from a wonderful trip to Kilada. "Kilada,"I reply, "You know, that cute little provincial seaside town in the Argolis,  on the east coast of the Peloponnese, famous for its small, succulent pink shrimps and its traditional wooden-boat-building yard?"
"Nope," they say.
"The prehistoric cave of Franchthis? The rolling hills with sea views, windmills and artful groups of cypress trees? The vineyards, the carob honey, the artisanal wine makers, it is our Tuscany!"
"Never heard of it."
"Near Porto Heli and a stone's throw from Spetses and Hydra?"
"Oh Spetses…."
"No, not Spetses, opposite Spetses, come on guys," I say,  "You live in an amazing country, wake up!"
And then I give up on them, but Five Star Greece clients have a treat in store.
The Argolis is indeed our Tuscany, but rusty and rough-edged, no Renaissance nonsense here,  just ancient stone,  small churches, sail-less windmills, orange trees, cypresses and asphodels, round hills, herbs, lizards, grapes, olives, almond blossom and peasant life – and a donkey sanctuary.   Agamemnon was king here three thousand years ago, so we are of course not short on history – Mycenae, from where Agamemnon sailed off to Troy,  and Epidauros where the plays of Euripides are still performed, are close by and wonderful to visit, and Nauplion for some neo-classical 19th century glamour is a less known treasure.  And as even my Athenian friends know, you can hop over to the  chic and picturesque islands of Spetses and Hydra in a water taxi with the greatest of ease. Kilada itself is a charming,  cheerful, friendly and totally unpretentious little town, the real provincial Greek deal, and I love seeing the wooden "kaikia" being lovingly crafted by the last remaining craftsmen. King Constantine had his boat built here, and quite right too.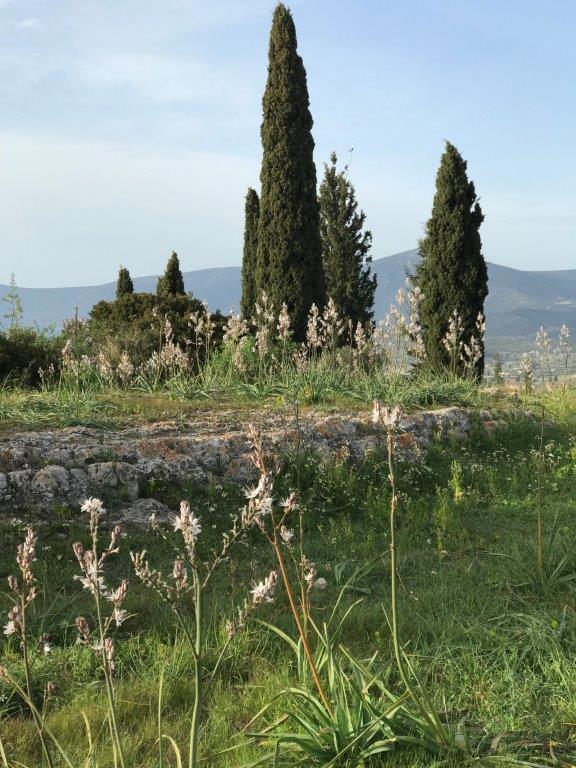 We did not hop over to Spetses, we  had fallen in love with the Argolis, and stayed there;  simple road side restaurants with their own butchery and organic vegetables,  great food,  local prices,  (important as the Five Star Greece team are all expert foodies and rather high maintenance …) wild flowers and total peace.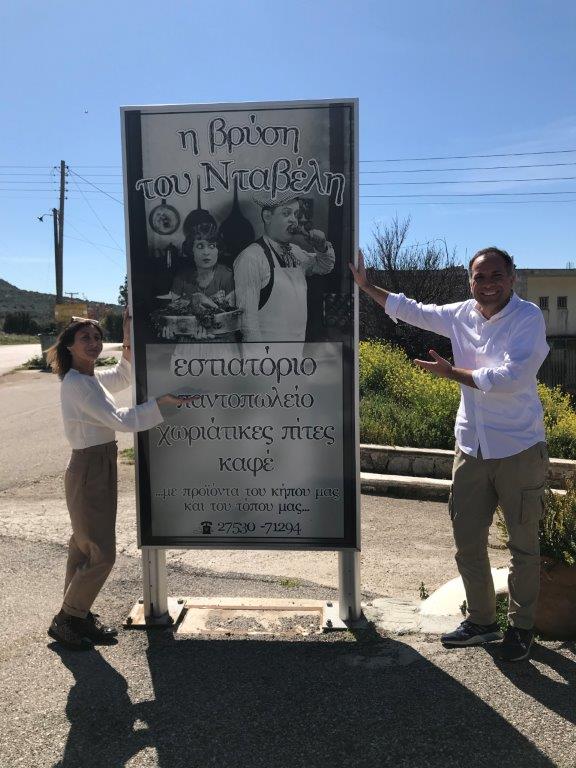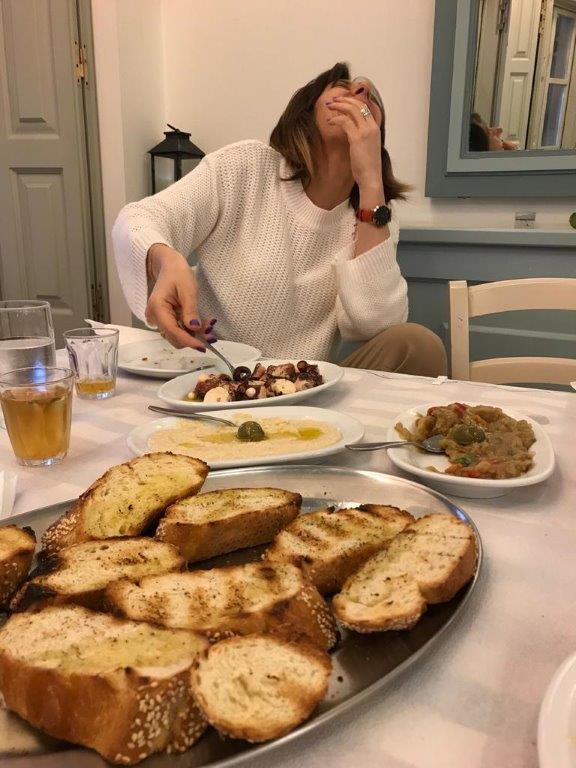 Yes,  the taramosalata was that good…
Still on the artisanal gastronomical trail, the Kontovraki  winery has three unbelievably soft and friendly dogs,  a white grape variety found only there,  and a family that has been pressing the grapes for generations.
The old tank where one trampled the grapes underfoot is still there. I remember doing that as a child at our house in Ithaca. At six years old, one laughed so much from the fumes that one peed into the tank. "It all makes for a good wine" said my father philosophically. They don't do that at the Kontovraki estate by the way, they have a proper installation and the tank is just for show.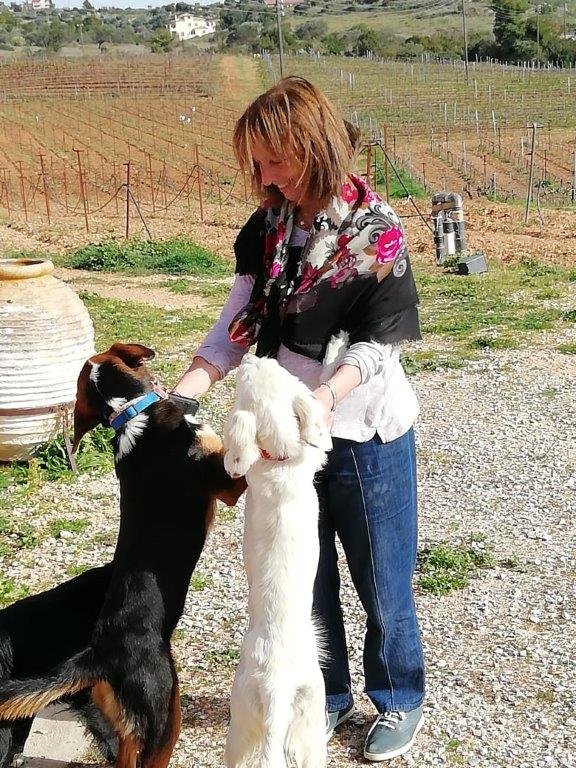 The Bairakaris Apiary is another such gem. In an Arcadian setting  of spring time almond blossom, the bees collect from carob trees, thyme, herbs and heather. The harvest is three times a year – spring for the delicate flower flavours, summer for the strong, herby notes, and autumn for the most pungent. I went for the Carob honey and the honey vinegar which is unique. The little museum displays the traditional methods and equipment, and the sea shows blue between the hills.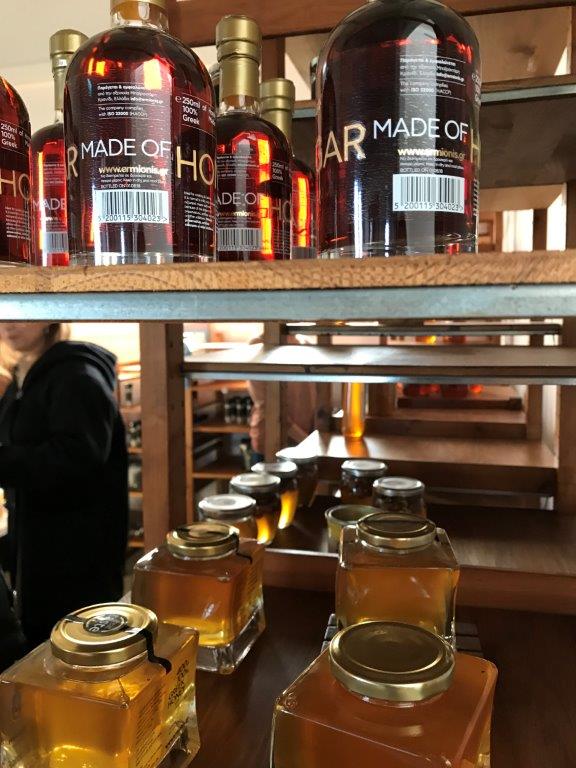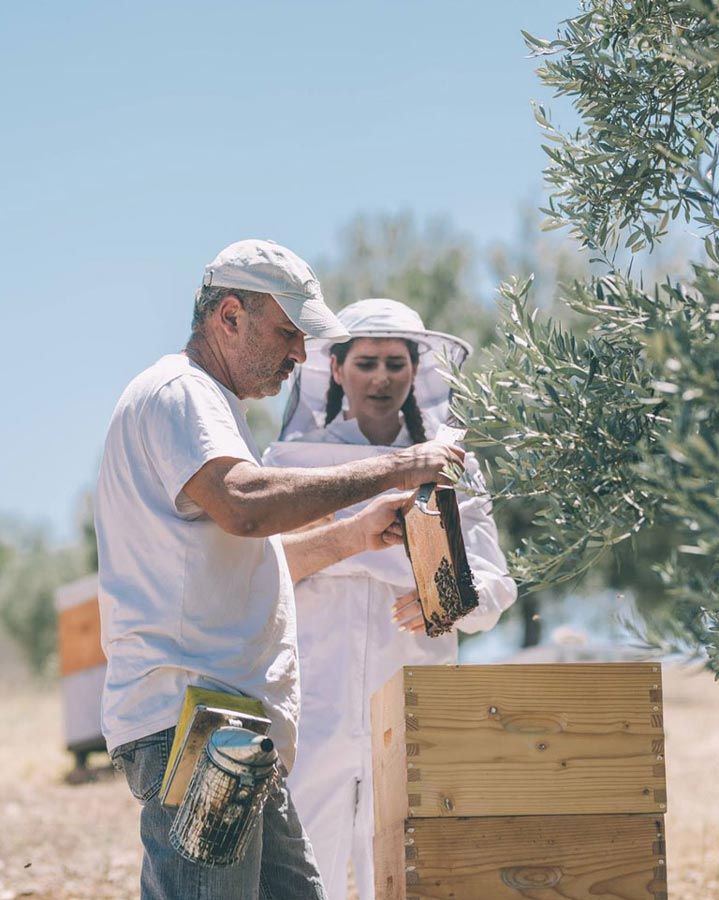 Down on the sea are a cluster of beautiful villas, secluded from the world and each enjoying beach access and stunning scenery, so the rustic delights of the Argolid hills can be enjoyed from a luxurious base.  A simple, local pink shrimp dinner down on the beach at Lepitsa fish taverna, and a dinner or a spa day at the nearby Amanzoe can all be arranged for the full spectrum of experiences.
Let us open the doors for you
The Chedi is planning a hotel here, based around a golf course designed by Jack Nicklaus, so either  hurry up and come this year, or wait till Jack has finished his work, depending on your  taste.
Personally, I would come now, while the three friendly dogs still wag their tails at you, the Lepitsa still hands out lemon-scented wipes for greasy shrimp-fingers, the honey is still made from carob  flowers,  you can still get lost on dusty dirt roads, there are enough succulent pink shrimp to go round and Athenians still say "Where?" when you say you were in Kilada.