The Greek islands have drawn millions of travellers to their clear blue waters and stunning beaches, cobbled streets and whitewashed houses. Of course, all this attention is well deserved, especially if you're after the postcard Greek island holiday, in which case, aim for the Cyclades – full speed ahead!
But Greece is so much more than that. There are hidden gems that remain unearthed by many modern explorers, one of the reasons being that they're not islands, although you really can't tell by looking at some of the beaches.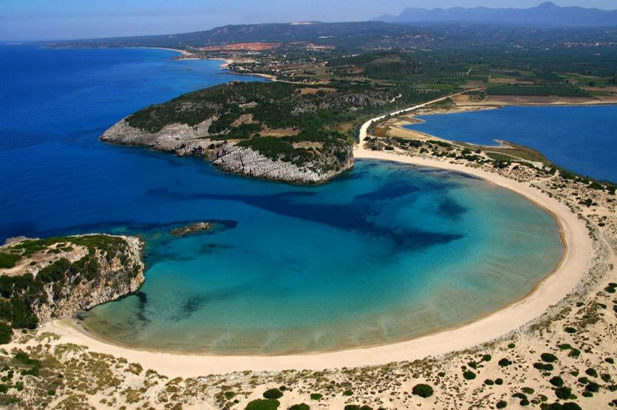 More often than not, these locations are well-kept secrets of the natives, so we quite proudly showcase these wonders, and offer you a different side of luxury holidays by providing access to private villas in the Greek mainland.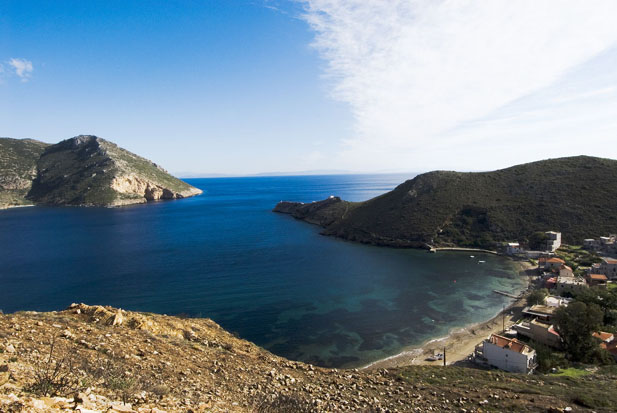 One of our favourites is the strikingly beautiful and dramatic Mani; a land of harsh mountains, hidden valleys, and twisting mountain roads, a land deeply engraved with the history of the Mediterranean.
Rugged Heartlands & the Maniots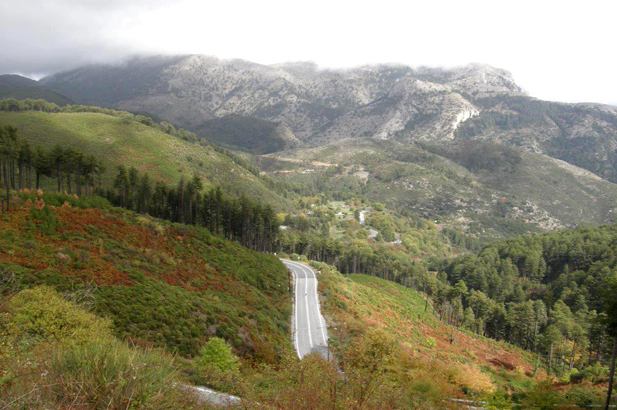 The central finger of the three Peloponnese peninsulas pointing down towards Africa is the Mani, home to the Maniots whose roots have intertwined with neighbouring Sparta since antiquity. The 18th century folk writer Nifakis wrote:
"To these mountains the hunted Spartans fled,
And it is they who are this day the Maniátes.
To preserve life and freedom,
They built lands in the mountain and many villages.
It was not in their nature to be slaves, servants,
But to be free, for they were not beasts of burden
They were authentic, Spartan, the poor children
Born of freedom and hard upbringing"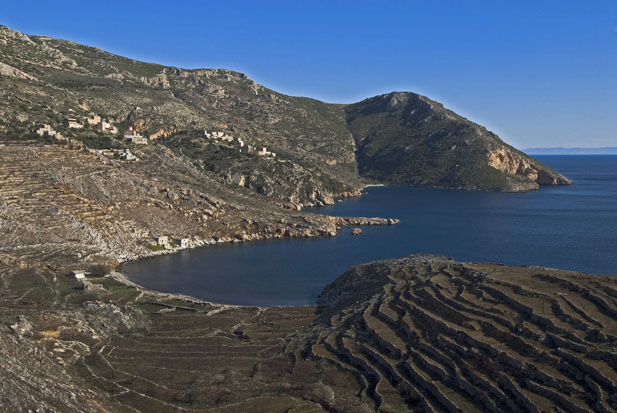 Mani is also the place the great author Patrick Leigh Fermor chose to make his home in his final years, where he wrote one of his masterpieces, "Mani: Travels in the Southern Peloponnese", an account of his love affair with the fiery, proud, just people and their ancient culture.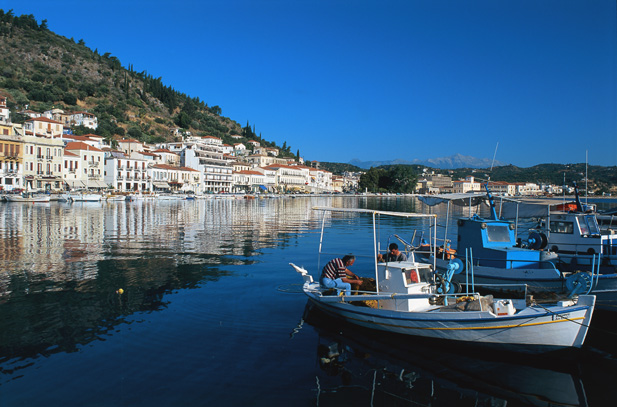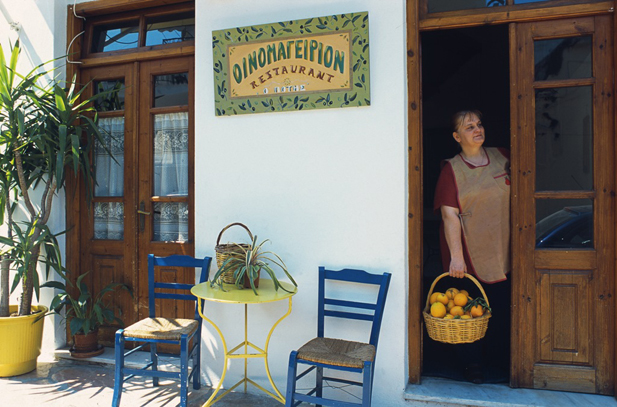 Watchtowers, Feuds & Castles
Mani is a land with age-old stories to tell, a true wonderland for anyone who likes their beaches, views, and pretty villages with a side-order of history and archaeology.
A place famous for its stone watchtowers, within whose walls the warring clans ran their feuds from generation to generation. Unique to the region, these towers are essentially mini fortresses within which feud-threatened clan-members could be hidden from enemies.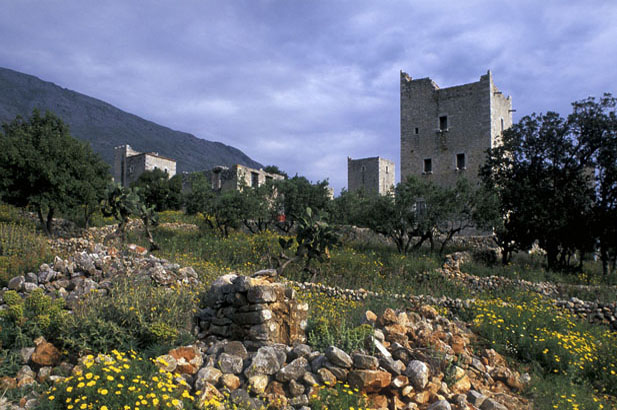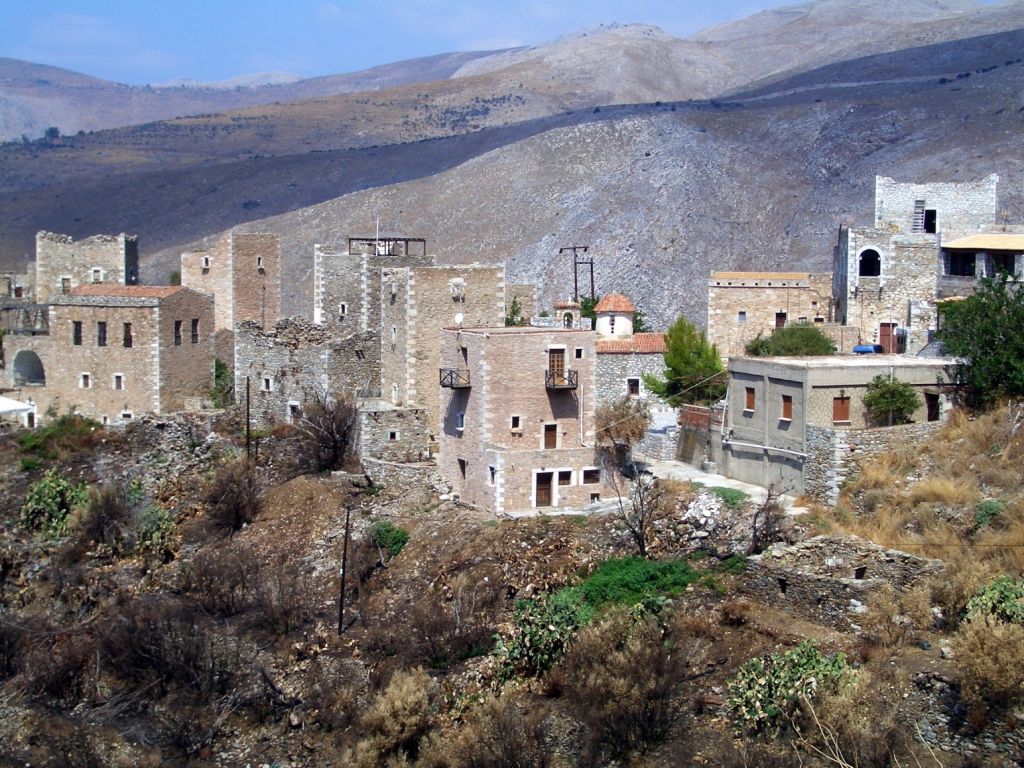 Interestingly, one of the reasons these watchtowers are so tall, often referred to as 'medieval skyscrapers', boils down to the (mostly) testosterone-induced concept of 'mine's bigger than yours'. One Maniot household would add an extra level to their tower, making it taller than their neighbour's (not really the type you'd ask to borrow a cup of sugar from) who would then build an extra level to their tower, a vicious cycle that would go on and on until a feud brought down the towers to rubble, starting the cycle again.
Of course, any and all feuds, no matter how violent or enduring, would cease immediately upon attacks from outside enemies. Sort of like quarrelling brothers; vicious as hell to one another, but the second an outsider butts in, they will always have each other's back.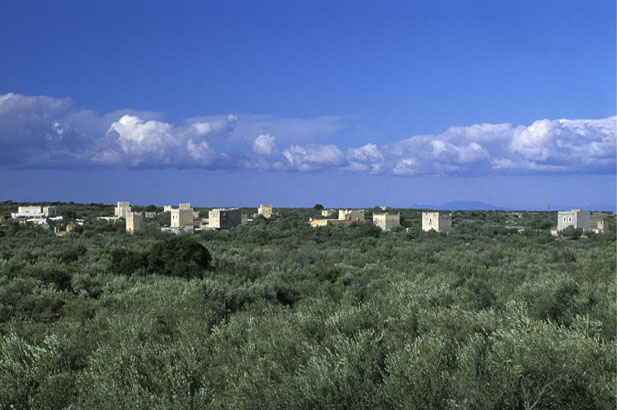 Outside of the villages, castles and fortresses were built in the Frankish era out of strong, mountain rock. Some imposing in their grandeur and location, such as the Kastro of Methoni, a cold grey stronghold surrounded by calm waters. Others like sandcastles slowly slipping into the sea, one tide at a time, camouflaged by the cliff they were built into, like the Kastro of Koroni.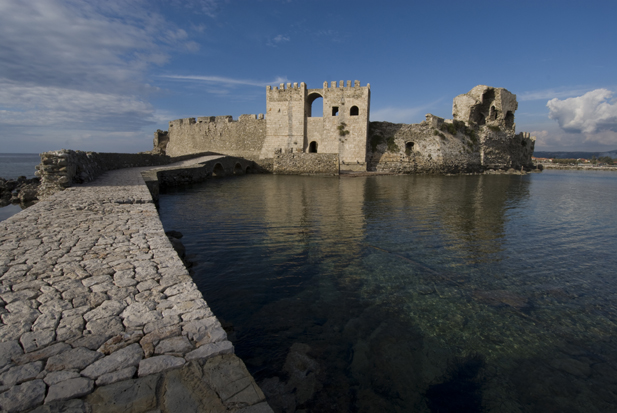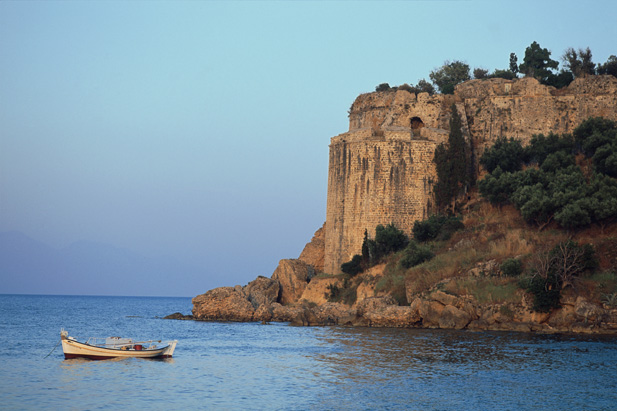 Byzantine Churches & the Dead City of Mystras
The Mani area also has many little chapels and beautiful Byzantine churches, such as that of Panagia with its mural of saints, in the picturesque olden capital of Aeropolis.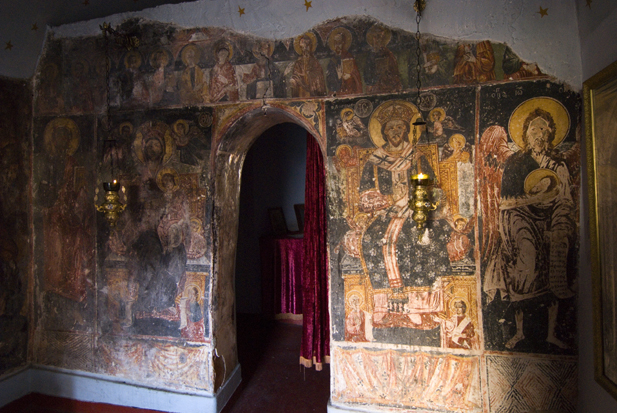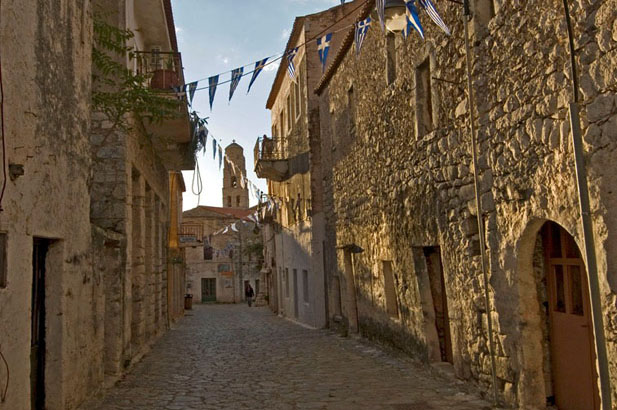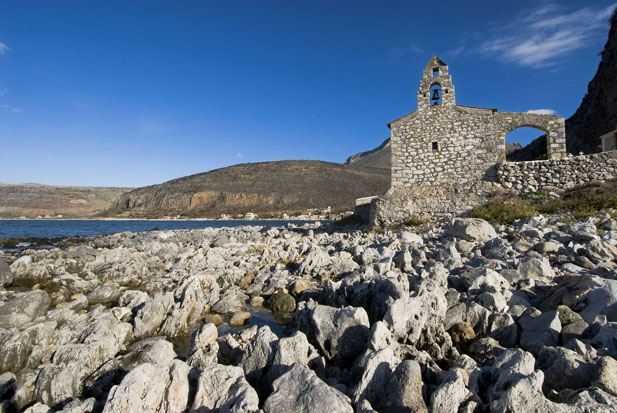 Mystras on the other hand, is a deserving UNESCO World Heritage site. It was built in 1249 as part of a fortress and, abandoned in 1832, its medieval remnants live on as the 'dead city'.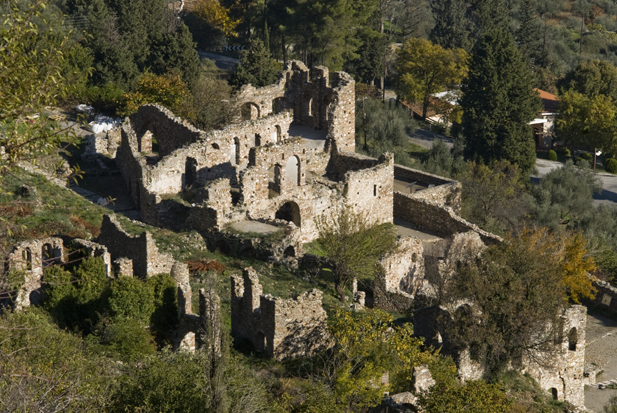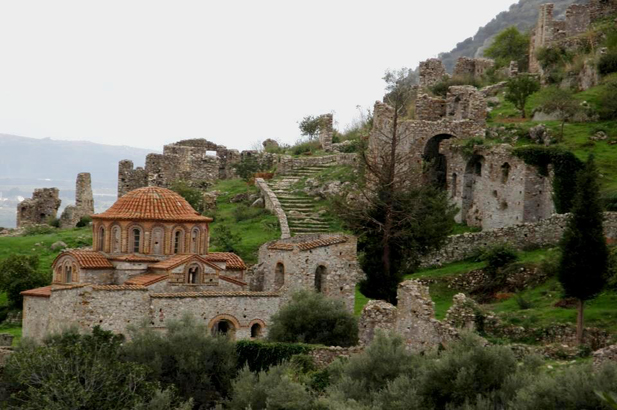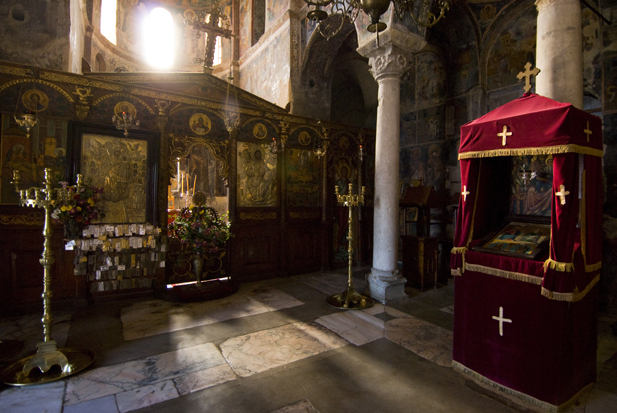 It is also worth planning a visit to the fantastic Archaeological Museum of Messenia, and the Palace of King Nestor (which at this time is closed for restoration).
The site of Ancient Messene, only an hour from Pylos, is one more relatively undiscovered jewel in the area, recently called "one of the most amazing archeological sites in the whole of Greece" by William Cook in Spectator Life magazine, and well worth a visit for its theatre, stadium, and mosaics-  just think of the adventure… only a bit of it has yet been uncovered!
Rafting, Waterfalls, Caves & Beaches
These are just some of the many locations of historical importance Mani offers. A varied land though, there is far more to discover than archaeological sites.
With its rich natural beauty, exquisite waters, and striking landscape, there's also plenty to appeal to the adventure-seekers, geo-enthusiasts, and our beloved, albeit lazier, beach-bums.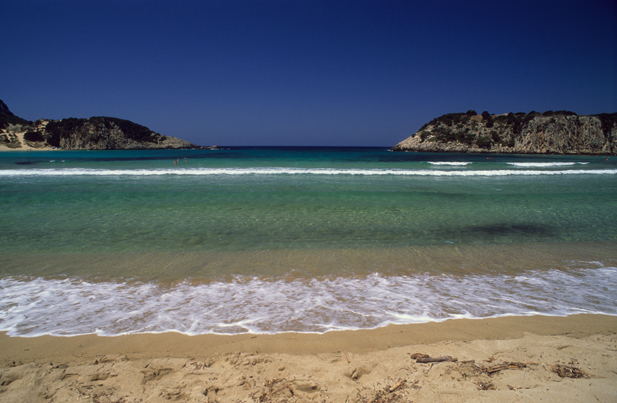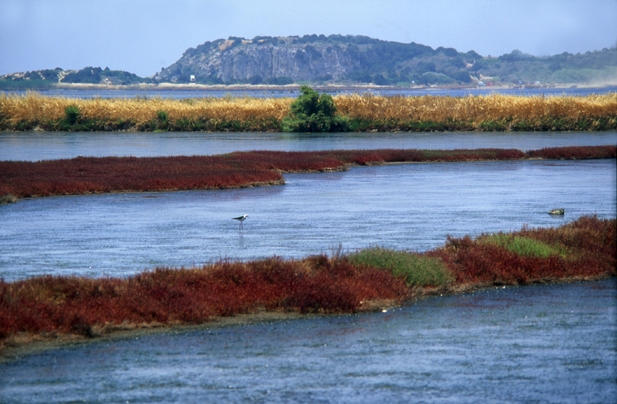 For adventure lovers, Explore Messinia offers original, unique ways to explore the stunning coastline, mountains, and rivers of Mani, including sea kayaking and hiking tours.
If you arrange to go water-rafting for example, you can find the lovely Polymnio waterfalls and stop for a refreshing swim.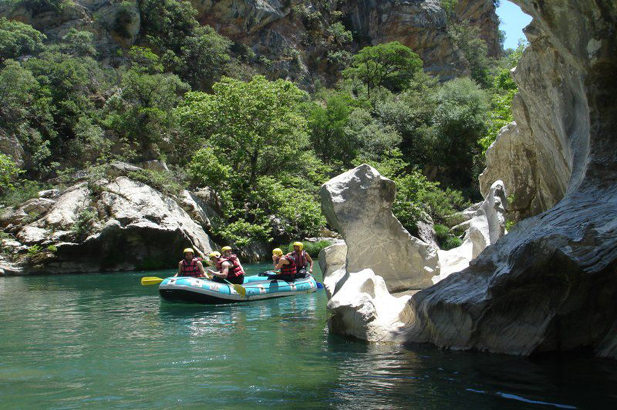 The rough terrain on the other hand, offers countless hiking opportunities, of varying difficulty, with beautiful vistas to reward you if you make it to the top.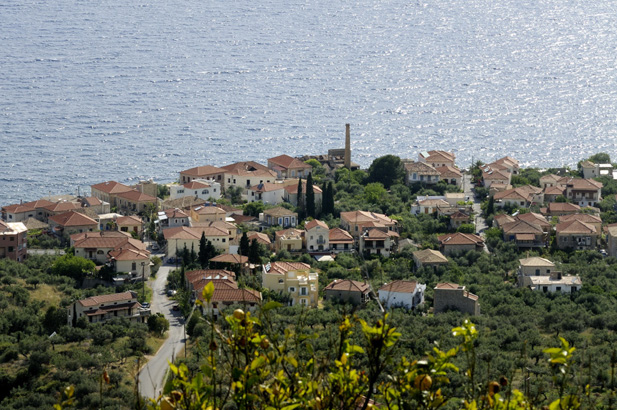 We also suggest an expedition in the cave of Diros, which as legend has it, was thought of as the mouth of Hades in ancient times, with its spectacular stalactites & stalagmites.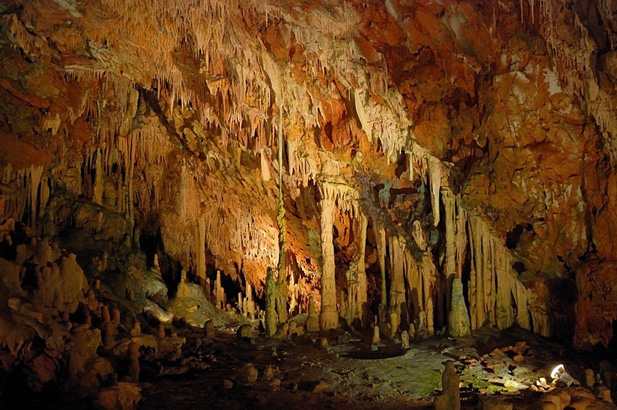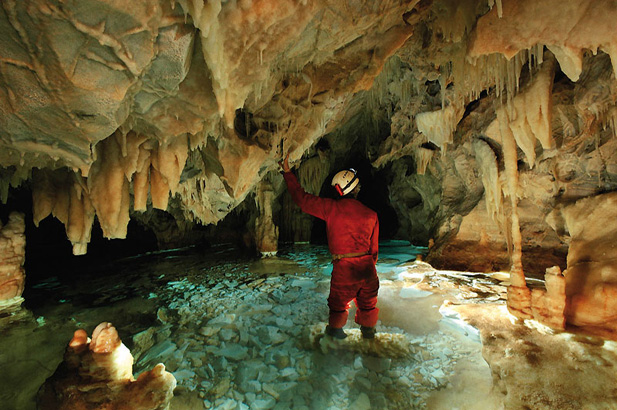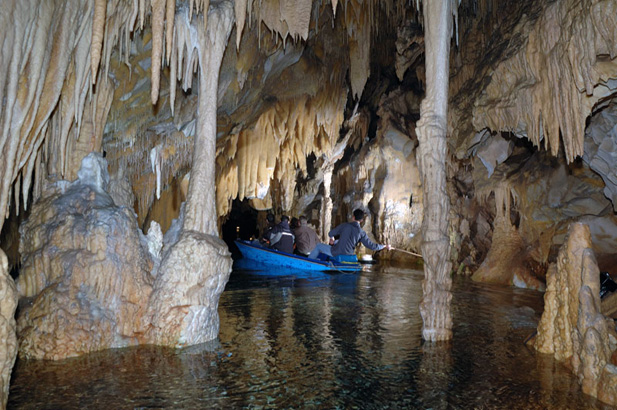 If physical exertion isn't really your thing, soak up the sun guilt-free on the impossibly sandy beaches, and explore the little villages on the coast for a refreshing coffee or a tasty, local lunch.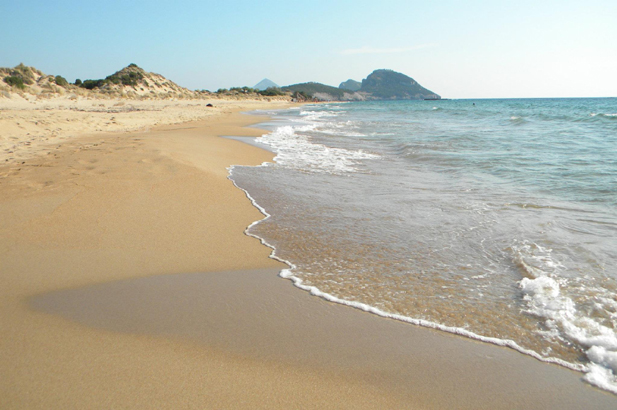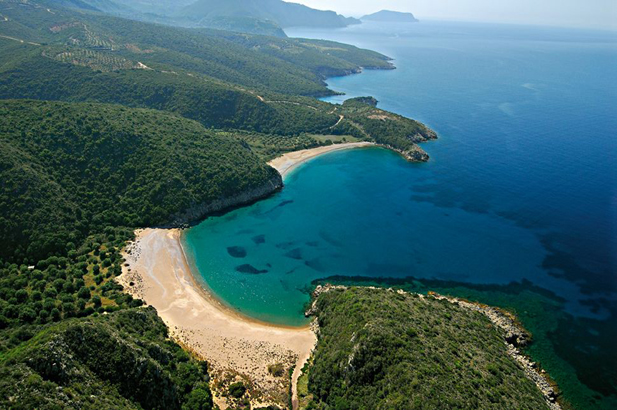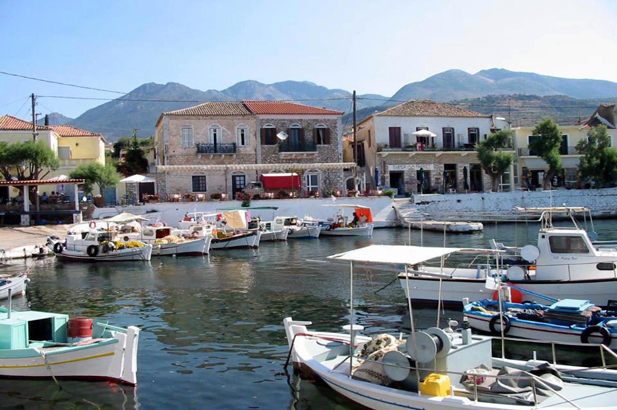 Where to Stay
There is one place in particular that we suggest for the Mani explorer, as it is a home of great atmosphere. One that perfectly combines the feel of stone watchtowers with its natural textures and colours, and the very non-Spartan, luxury addition of a 4.5 x 9m infinity pool. Fused together, this villa is a chic, rustic-luxe hideaway.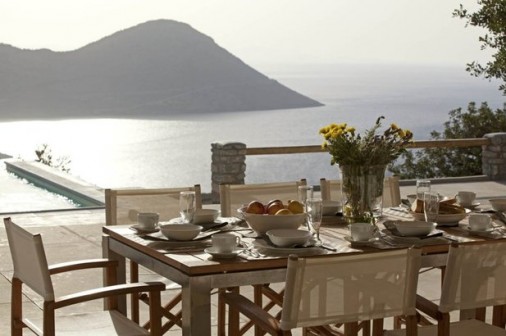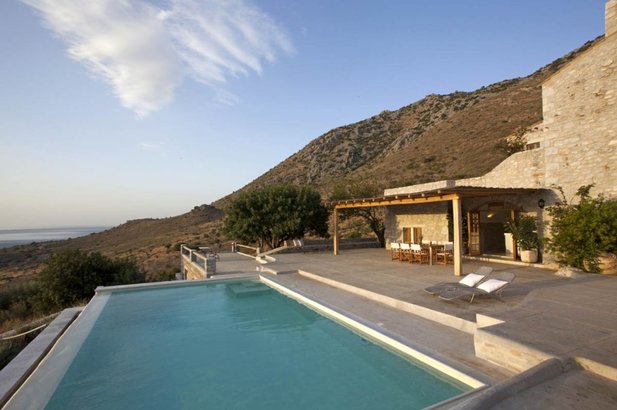 The Mani CH villa is one of the undiscovered gems of the area; a peaceful luxury retreat with stunning views of endless blue, and the dramatic backdrop of the Taygetos Mountain range.
The highest peaks of the range are found in the North, where the ancient Spartan soldiers were sent for hard core, boot-camp training. They were said to eat soup made of black weeds that grew wild on the mountains, and sleep on nothing more than a make-shift bamboo-style stick 'mattress'.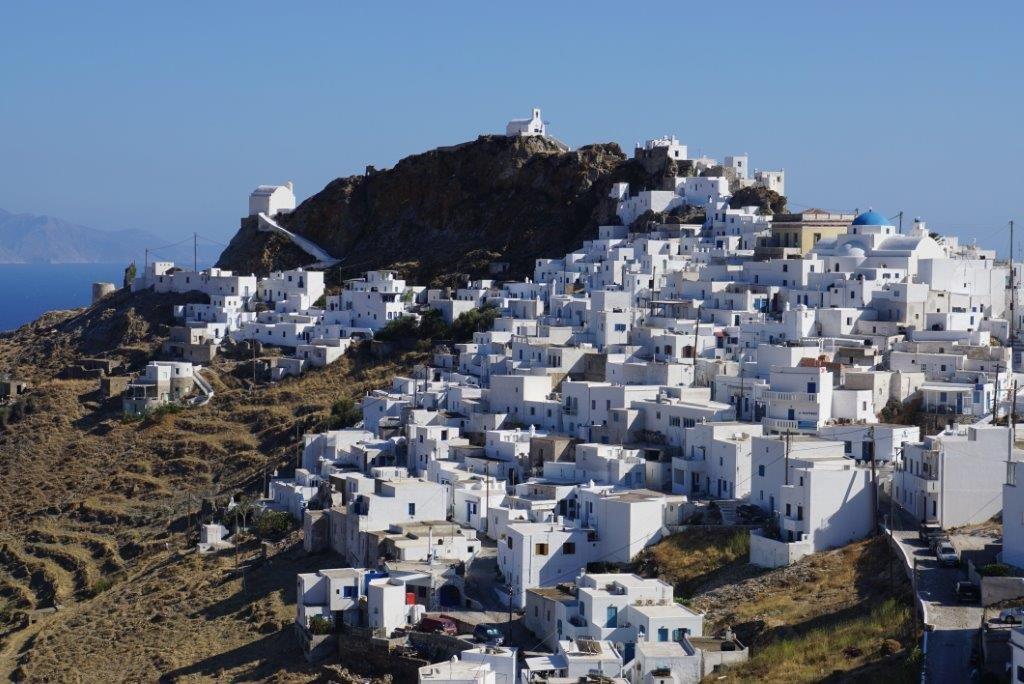 Luckily, this luxury villa rental sleeps 8 on mattresses far, far more comfortable than the poor Spartans had, with one of the 4 bedrooms in the stone tower, all en-suite with their own shower rooms and with access to terraces.
We also promise you will never be forced to eat black-mountain-weed-soup… Needless to say, this is a delicacy that has not survived the test of time like other more delectable dishes.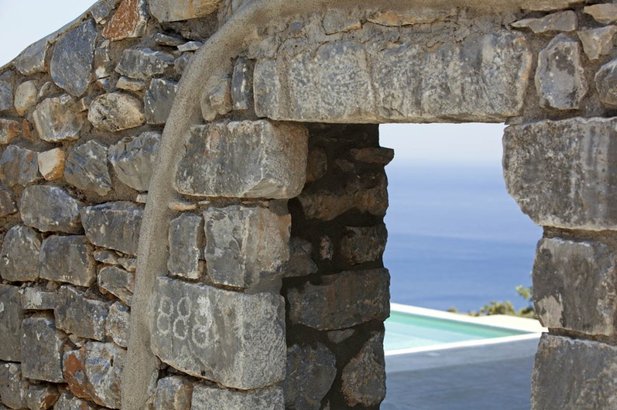 With a well-known traditional cuisine, Mani excels particularly at all things pork, and is famous for its hand-made pasta, while the many varieties of wild weeds in the area can be found in tasty pies. You should also make sure to try the local syglino, which is salted and smoked pork cooked with orange.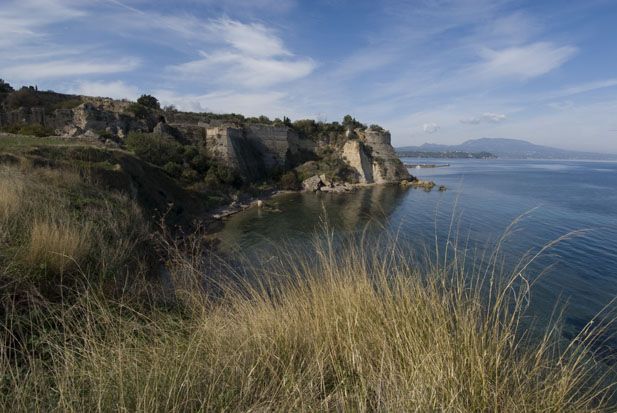 Unlike homes on the islands which close for winter, this villa can be experienced all year-round, with each passing season accenting a different element of the design and décor.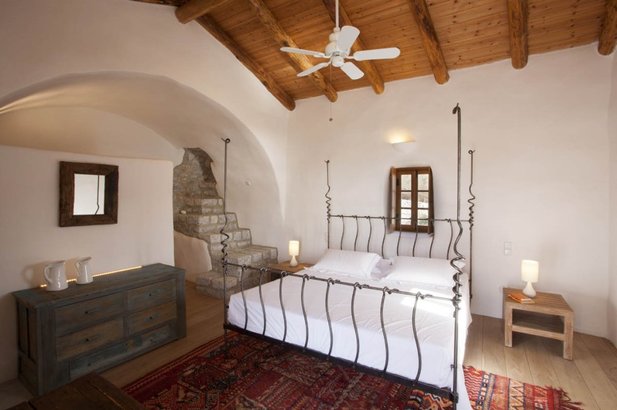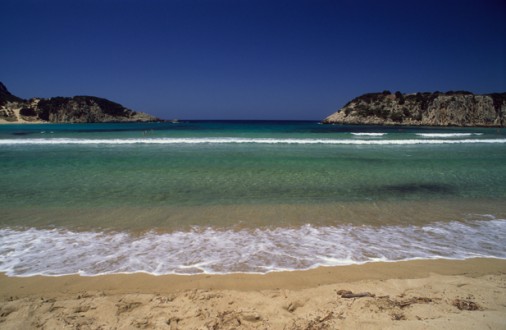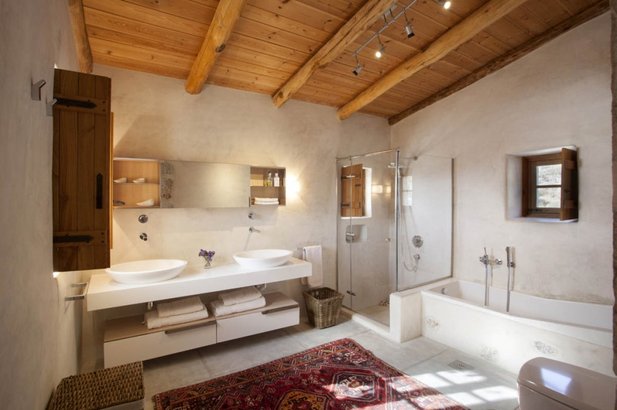 Come winter, it's the ideal wood and stone hideaway, with its cosy sitting area, large rustic fireplace and warm, traditional carpets.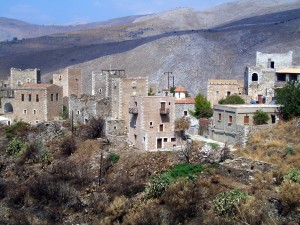 Springtime is the perfect season to wander the many footpaths and experience the astonishing wealth of wild flowers in the area.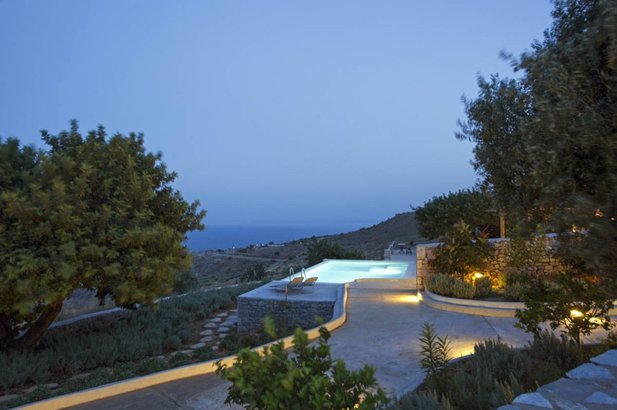 In the summer, dip into cool water under the sunny blue sky, and pick a shady spot where you can let go, surrounded by the view of the mountains, the humming of bees, and the warm breeze bringing you the scent of the sea below.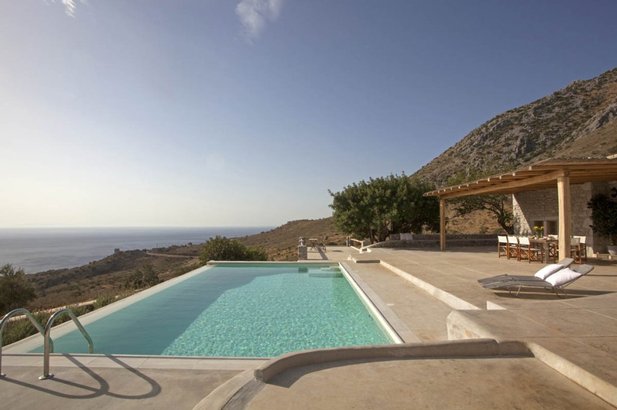 With so much to offer, and new flights from London Heathrow to Kalamata airport this year making it even easier to reach Mani, what are you waiting for? Grab your hiking boots, and your favourite swimsuit, and have yourself an adventure!
They say that one needs three days to cross Mani, three months to wander its lands, and three lives to understand its soul; one for its sea, one for its mountains, and one for its people.
A worthy challenge.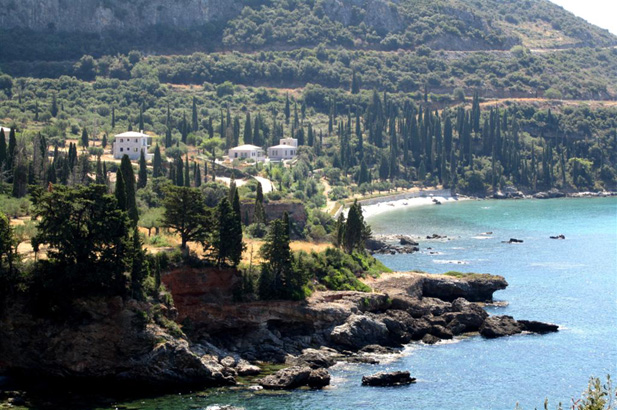 Take a virtual tour of the land by viewing our portrait of Mani on Pinterest.
Written by Amy Psycha