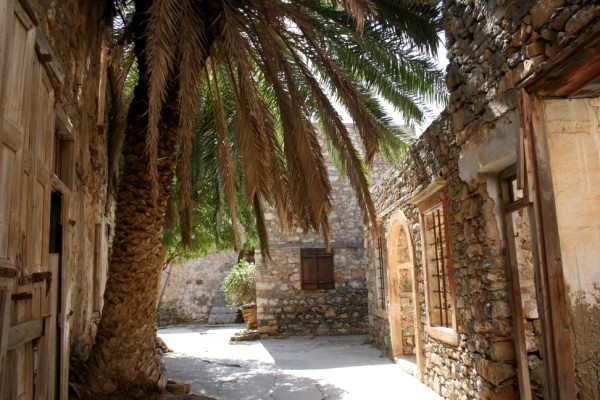 I don't know who was doing the research for Joanna Lumley's Greek Odyssey, but in spite of the sometimes baffling choice of things for her to be amazed at/cry over/laugh at/drink or eat, there were some pure gold nuggets on Thursday.
The island of Spinalonga lies off the North-Eastern coast of Crete, just along from the Gulf of Elounda and all the smart hotels, and couldn't offer a more poignant contrast to their bubble of international, modern luxury. The island served as a leper colony through the 18th and 19th century, and even into the 20th century, the last leper leaving in 1957.
Now, small boats sail from the pretty little port of Plaka with its beach tavernas and gaily painted fishing boats, and make the crossing that was once so fateful, over to the forbidding island with its Venetian ramparts and desolate, abandoned ruins. It has the sublime beauty of ruins in a place of natural magnificence, with the added shiver of a feeling of whispering ghosts among the palm fronds, the faded aura of despair baked into the sun-blasted stones and rocks, and the blue, blue sea stretching to the horizon, at which so many hopeless eyes must have gazed yearningly. One of the sights of Greece that made the strongest impression on me.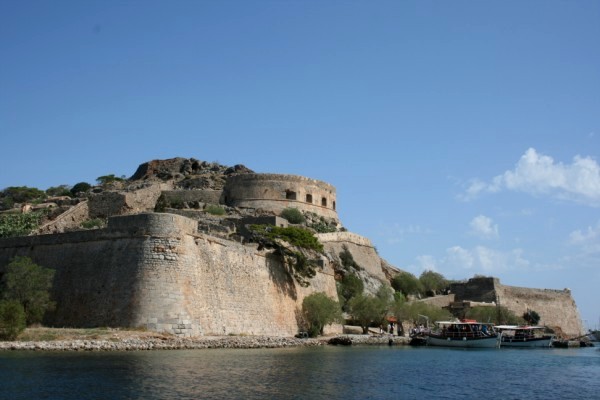 Victoria Hislop's book "The Island" is an atmospheric and moving novel based on a true story from Spinalonga.
Had Joanna headed up into the mountains behind, she would have found quiet and backward villages where ladies still wear the black headscarf, and men the navy blue breeches with their white shirts and black headbands,  and  peaceful monasteries nestle in their dark cypress groves. Below stretches the great panorama of the Bay of Mirabello.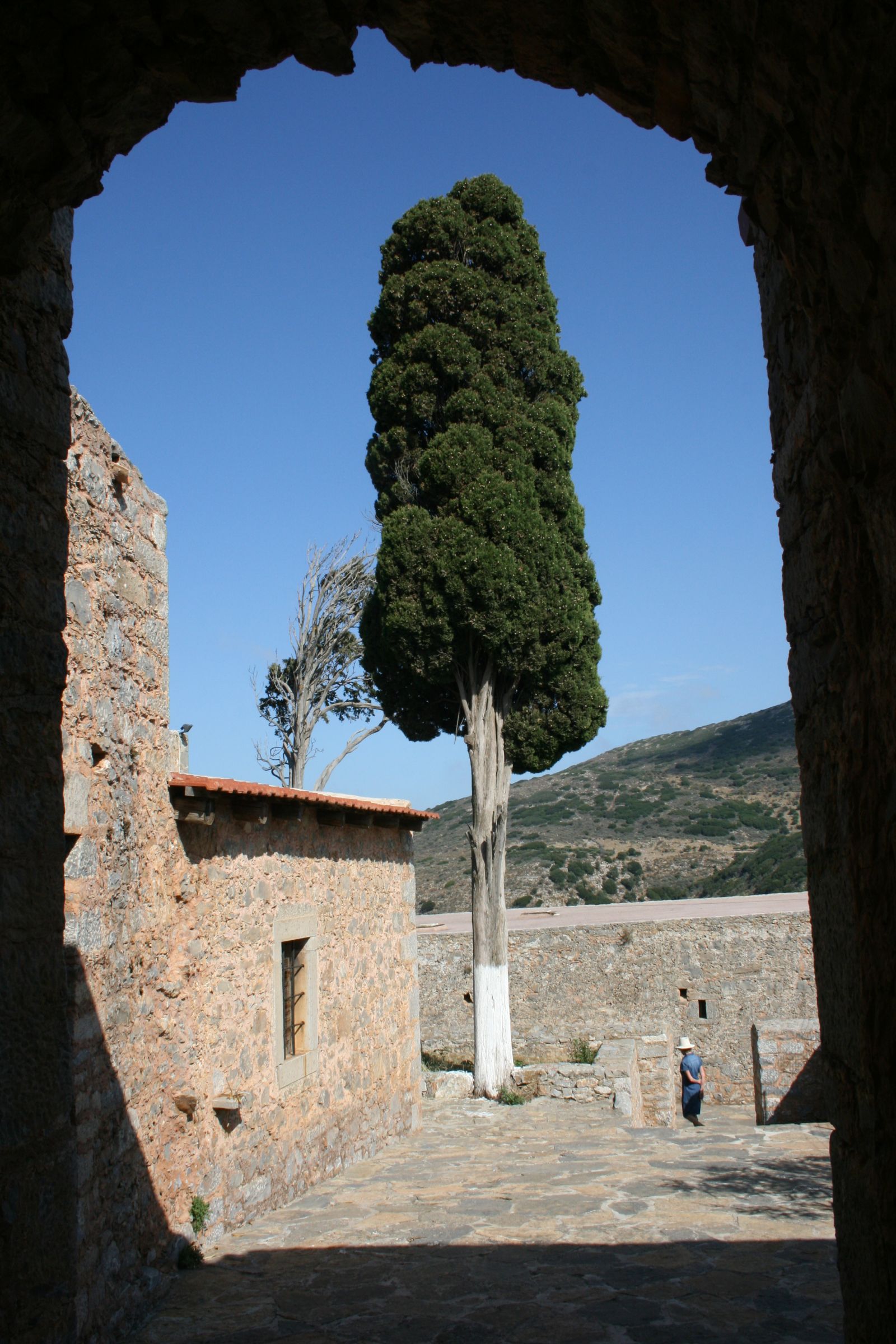 Ask us about where to stay to experience this very special part of the world.