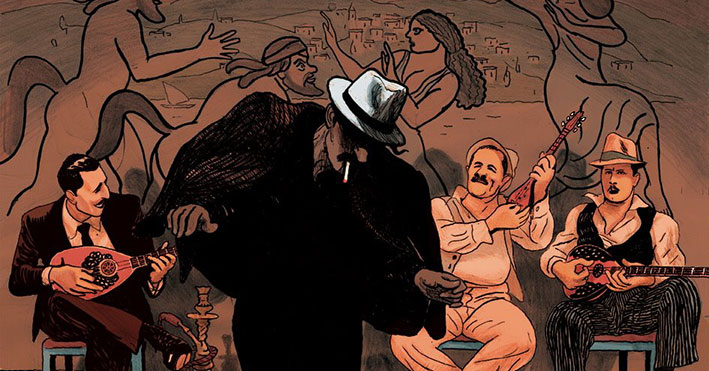 We are blessed with a fabulous network of friends and contacts, and Pavlos Carvalho has thrilled us all by agreeing to make a series of videos to  show some of the secrets behind Greek music – the history, the rhythms, the voices, the instruments, the passion, so that  we can share  the love  with you.
You can follow him  and his musician friends on our social media channels,  and  the other episodes will be posted here too.
Love, loss, joy, hope, despair, longing, homesickness, celebration, all these things which make human beings, are reflected in the music and speak to every one of us.
"Kefi" is the Greek word for when the spirit  moves you – we  wish you kefi when  watching these, and hope to see you dancing  with your friends and family in a Greek plateia very soon under the stars –  but if you want to just sit in solitude, nursing a bottle of raki  with a cigarette burning down in an ashtray, that is  also "kefi"!