Everyone seemed to go to Greece in 2015, and it looks like they had a great time as 2016 is set to be just as busy! We really suggest early booking to get the best places.
Looking forward to next year, these are the places we're most excited about:
Paxos
This small jewel in the Ionian sea on the Italian side,  is an island to fall in love with – a perfect miniature with everything you could want- and we are very happy to have added some legendary villas to our collection.  Spectacular sunset views, waterfront and  great design to choose from.
Check out our Paxos island portrait
Syros
In the heart of the Cyclades, why has this island stayed so undiscovered by foreigners?  With its neo-classical mansions, replica of la Scala opera house, unspoilt hills studded with blue-domed chapels,  and iconic Cycladic whitewashed villages, we think it is because there haven't been any good villas for rent – until now!
Check out our Syros island portrait
Serifos
We renewed our love affair with this beautiful island and found a  couple of stunningly beautiful beach houses and luxury villas for the style conscious.
Check out our Serifos island portrait
Kea –
 Tzia
Easy to reach from Athens and we have a  couple of wonderful new waterfront villas, one even has a windmill converted to a bedroom suite.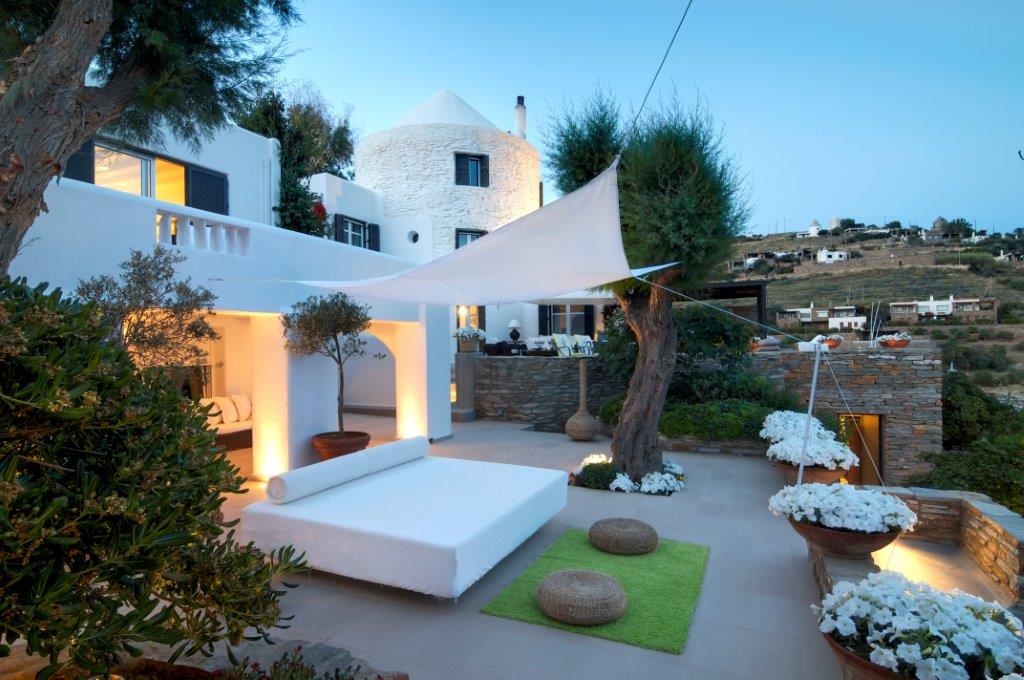 Check out our Kea island portrait
Aman'zoe
in Porto Heli
The Aman'zoe Hotel has now opened its private residences to the rental market – 7 awe-inspiring villas create a new standard of luxury and beauty in Greece and we are proud to have been chosen to represent them.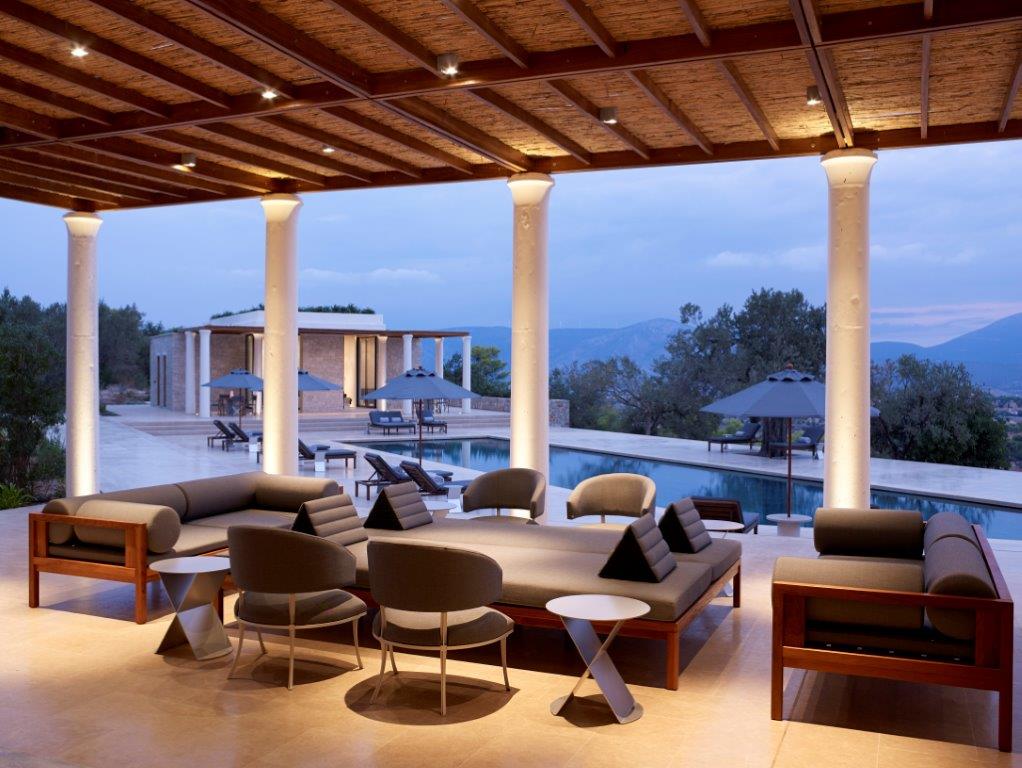 Check out our Porto Heli portrait
Skopelos
We have taken on a beautiful new villa on the verdant and beach-fringed Skopelos.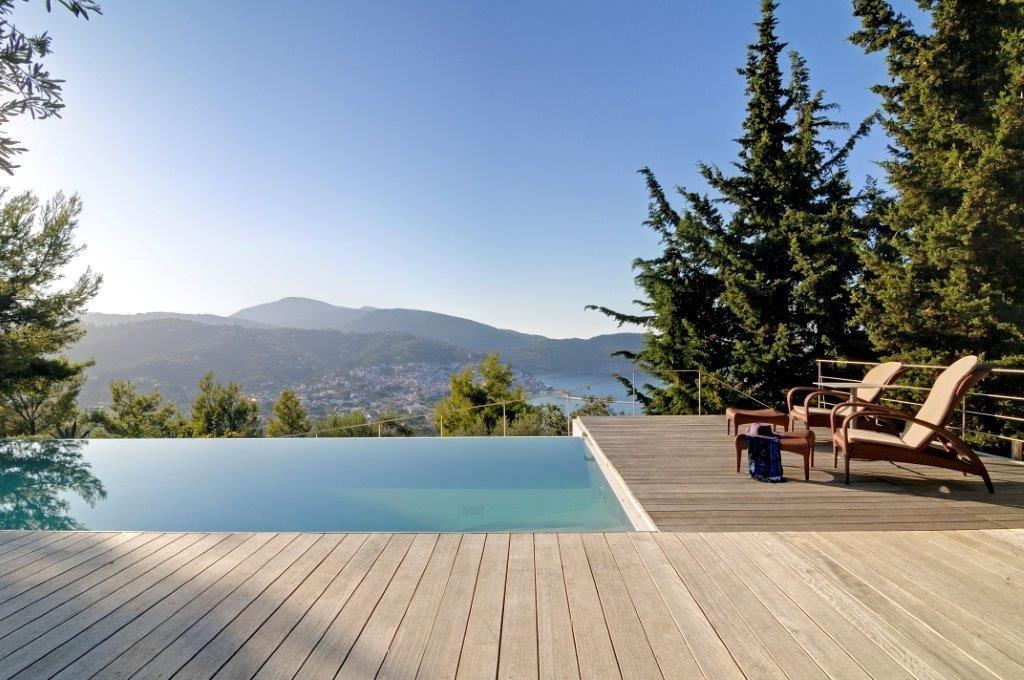 Check out our Skopelos island portrait
2016 Summer Digest
We continue to add to our collection on all the islands, from Andros to Zakinthos.
Paros and Spetses are still top choices for active families, and Mykonos still reigns as the most sought after island in the Mediterranean along with Ibiza.
At the quieter end of Greece, a new British Airways flight to Kalamata opens up the Mani to UK guests – a great region to explore.
Skiathos, Crete, Cephalonia, Corfu, Zakinthos and Mykonos also have international airports,  which also serve guests for Ithaca, Antiparos,  Skopelos, Paros, Syros and Koufonissia. For those travelling through Athens, fast ferries to the Cyclades, or car transfers to the grand waterfront mansions of Porto Heli  and Septses, are a quick  journey.
We are proud of our one beachfront villa in Chalkidiki, convenient for  those flying via Thessaloniki, or driving down from the north. Click here for more details.
Get in touch to hear about our favorite islands and villas, and enjoy a preview of 2016 sunshine, flowers, and sea!