Milos is different, and I really can't believe that it has taken me so long to discover it. I am so thankful we have a house there to show you, and I am desperately looking for another one as we want to share this lovely island with you. I have one in my sights that I spied from afar, and when we set our sights on something, we usually get it, it is just a matter of time….
The house we have  is a modern masterpiece, peering over a cliff with a private beach below and its own olive grove behind.
Famous for the Venus of Milos and its beautiful beaches, Milos has so much  more to offer –  You would have to be colour blind to not enjoy Milos – a volcanic explosion created this curly heap of cliffs and caves striated and layered like an intricate pastry,  dazzling white, sulphurous yellow, blood-red manganese, copper green, obsidian, alabaster and goodness knows what else. The beaches are an extravagant variation on this theme, ranging from copper coloured sand to tiny jewel-like pebbles of elegant appearance and varied colours, with the sea that changes colour depending on what shores it is lapping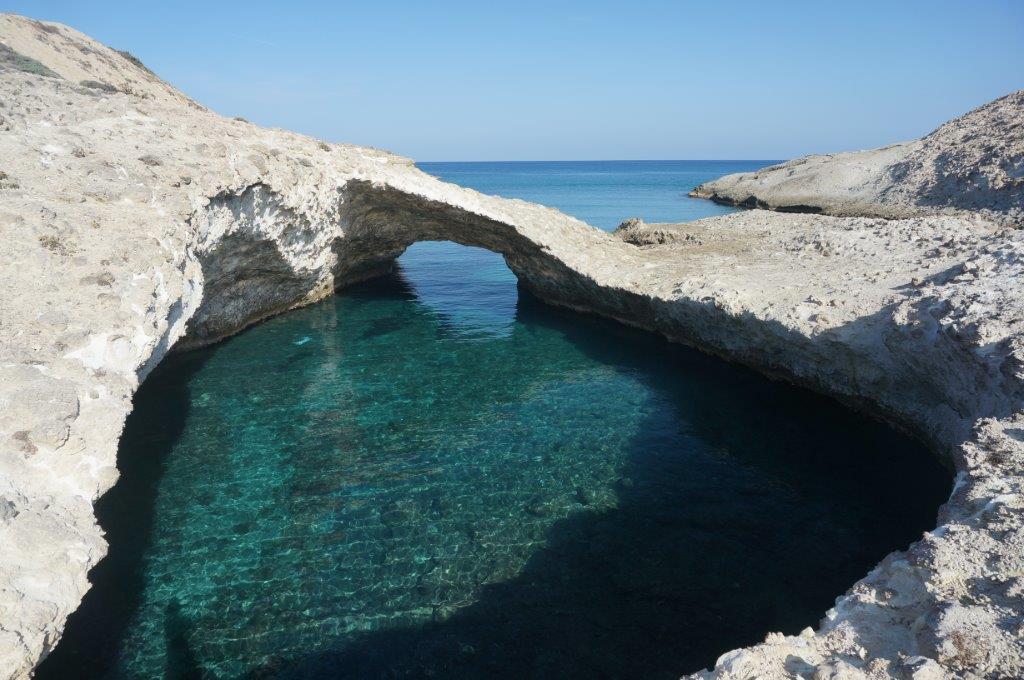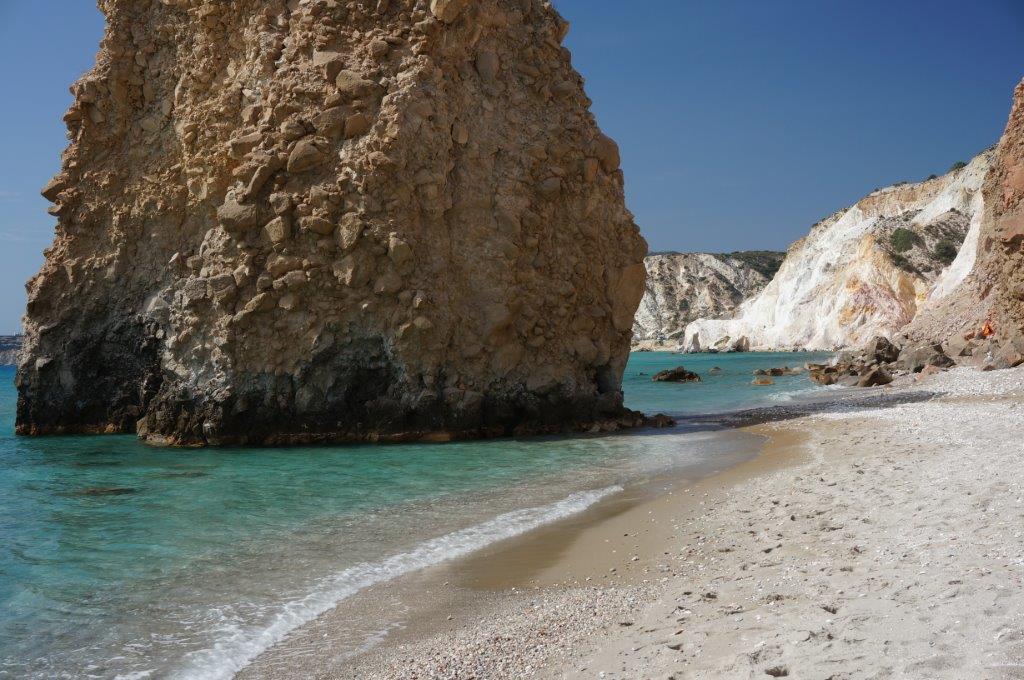 On the other side of the island, man-made colours compete – Milos from the middle ages onwards, was a den of pirates, profiting from their position as the first island you hit as you round the capes of  the southern Peloponnese on your way to Constantinople laden with gold and goods to trade. Since then, Melians  have carved little boat sheds or "Syrmata"  out of their soft and crumbly rock in hidden fjords and creeks, added brilliantly  coloured doors, painted the steps, added white chapels, coloured the floors, and generally gone mad with their paint pots. Ridiculously photogenic and picturesque.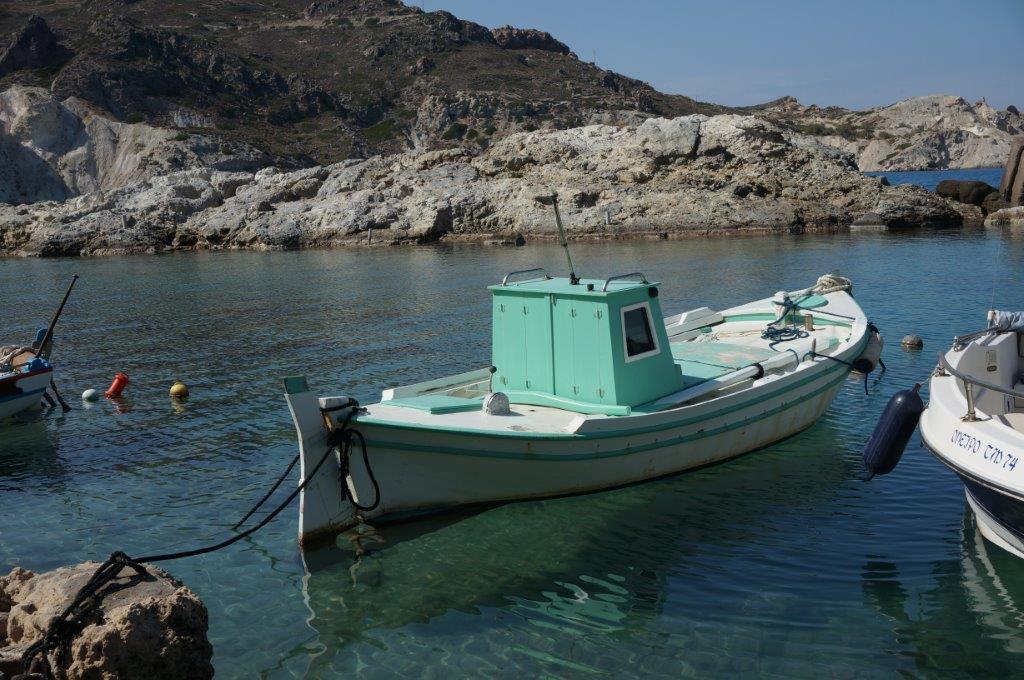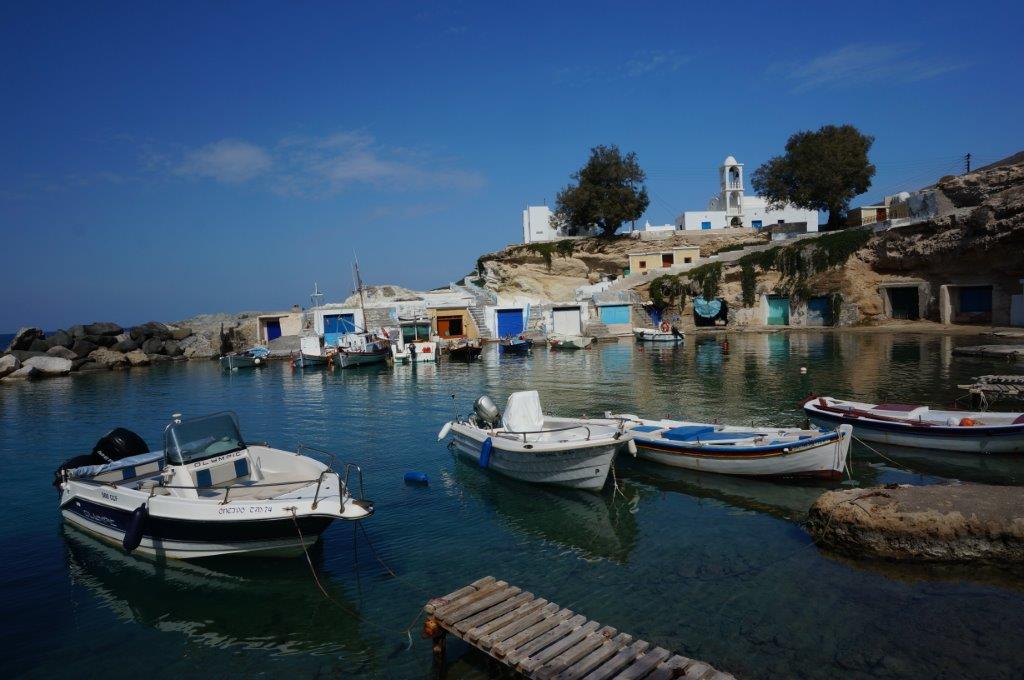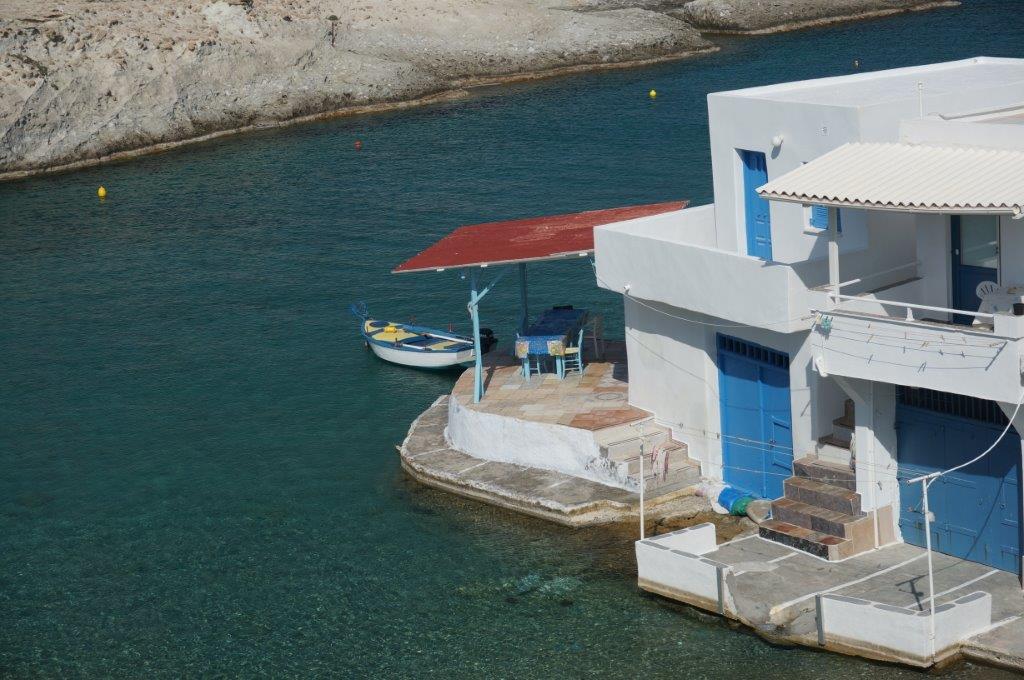 There are only two places to stay, my colleagues at Original Senses have assured me, and we stayed at one of them, the "Salt Suites" with a theme of driftwood, rope and sea salt, right on the water's edge. Little Pollonia is becoming the hip place to stay with its sandy crescent bay lined with good tavernas, (Gialos is especially good,)  fishing boats and pretty white church, facing the island of Kimolos – dusk and sunset is the time to go if you are not staying there.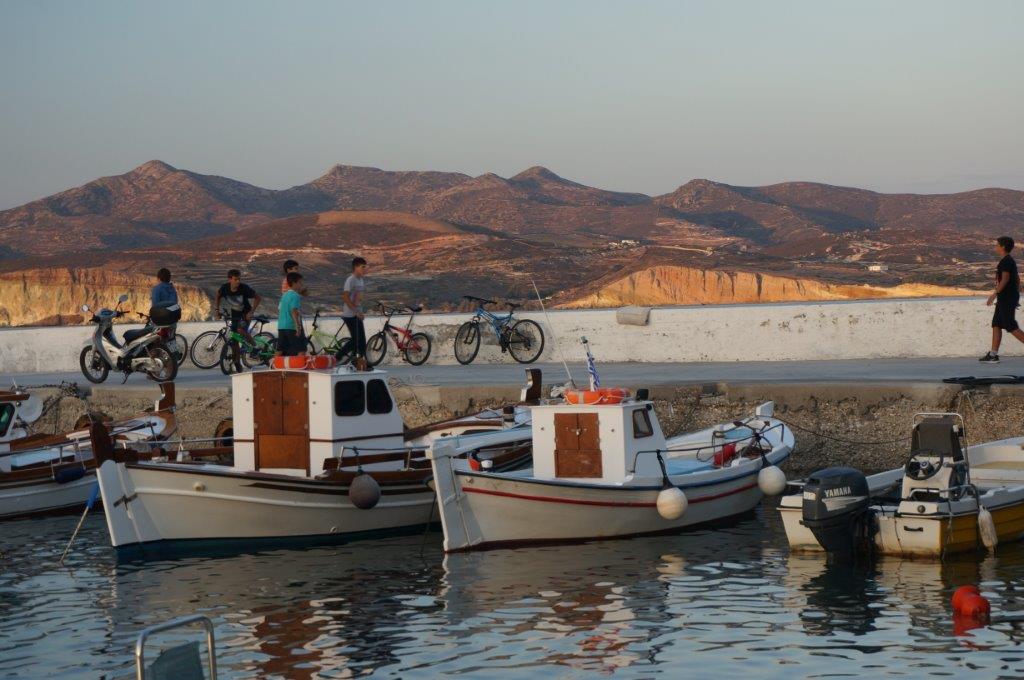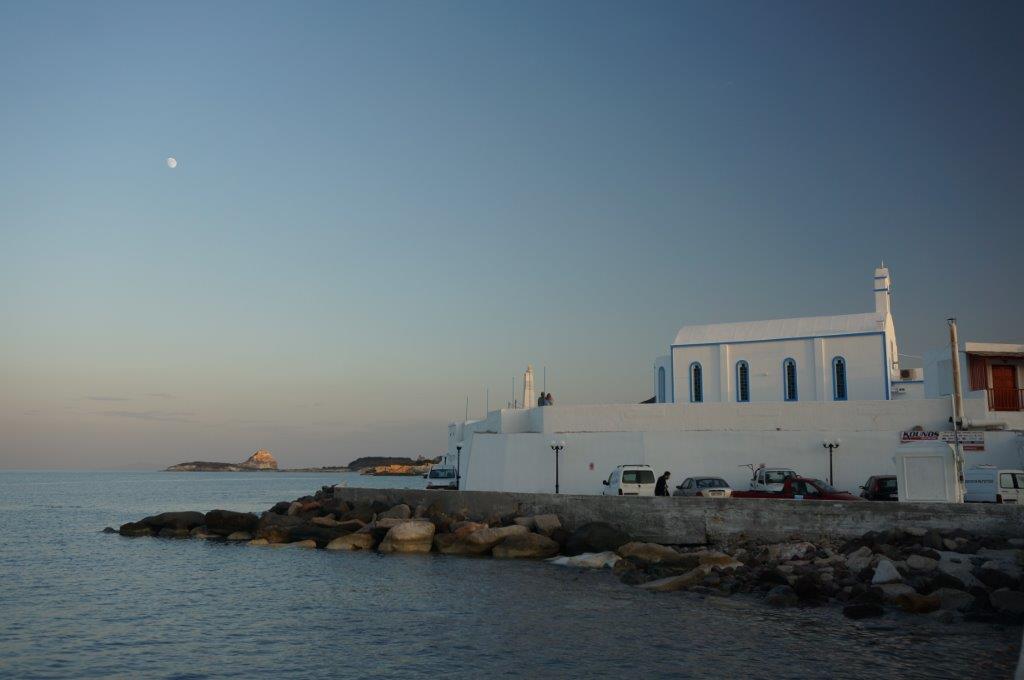 If you have two nights, then the other sunset should be viewed from Plaka, the hilltop village nestled under the ruined castle  or "Kastro" –  Santorini is to my mind  irrevocably changed  by the huge numbers of tours bussing in visitors to the famous "sunset viewing spots"  so try Plaka as a peaceful and authentic alternative…