Easter 2011
For those who were wondering, my Tsoureki (Easter bread) turned out just fine this year, although the ends of the braid did look a bit peculiar and the red egg in the middle of the bread for some  strange reason exploded in the oven.   I turned it (the egg)  upside down and  no-one noticed,  but thank you anyway to Mr Porfyratos of Andros for his helpful comment that I should try buying a Tsoureki as every normal person does….
More seriously, did you catch the documentary about Mount Athos on CBS 60 minutes shown on Easter Sunday? A friend of mine produced the double length feature.  He had unprecedented access to the monasteries of Simonos Petra and Vatopedi, and garnered extraordinary footage of the church services, liturgies and interviews with monks.
Most amazing is the story of how the monks, after the fall of Thessaloniki in 1941, in desperation wrote a letter to Hitler to save them from imminent invasion by Bulgarian Axis troops – The letter ended up by some miracle on Hitler's desk, something touched him, and he put the Holy Mountain under his personal protection – but, and there is always a catch, sent in the Sondertruppen whose mission was to "safeguard" the monastery treasures. God was watching over the Holy Mountain though in spite of their Faustian pact – and troubles on the Russian Front distracted the occupying troops in the nick of time, and not a single treasure was removed.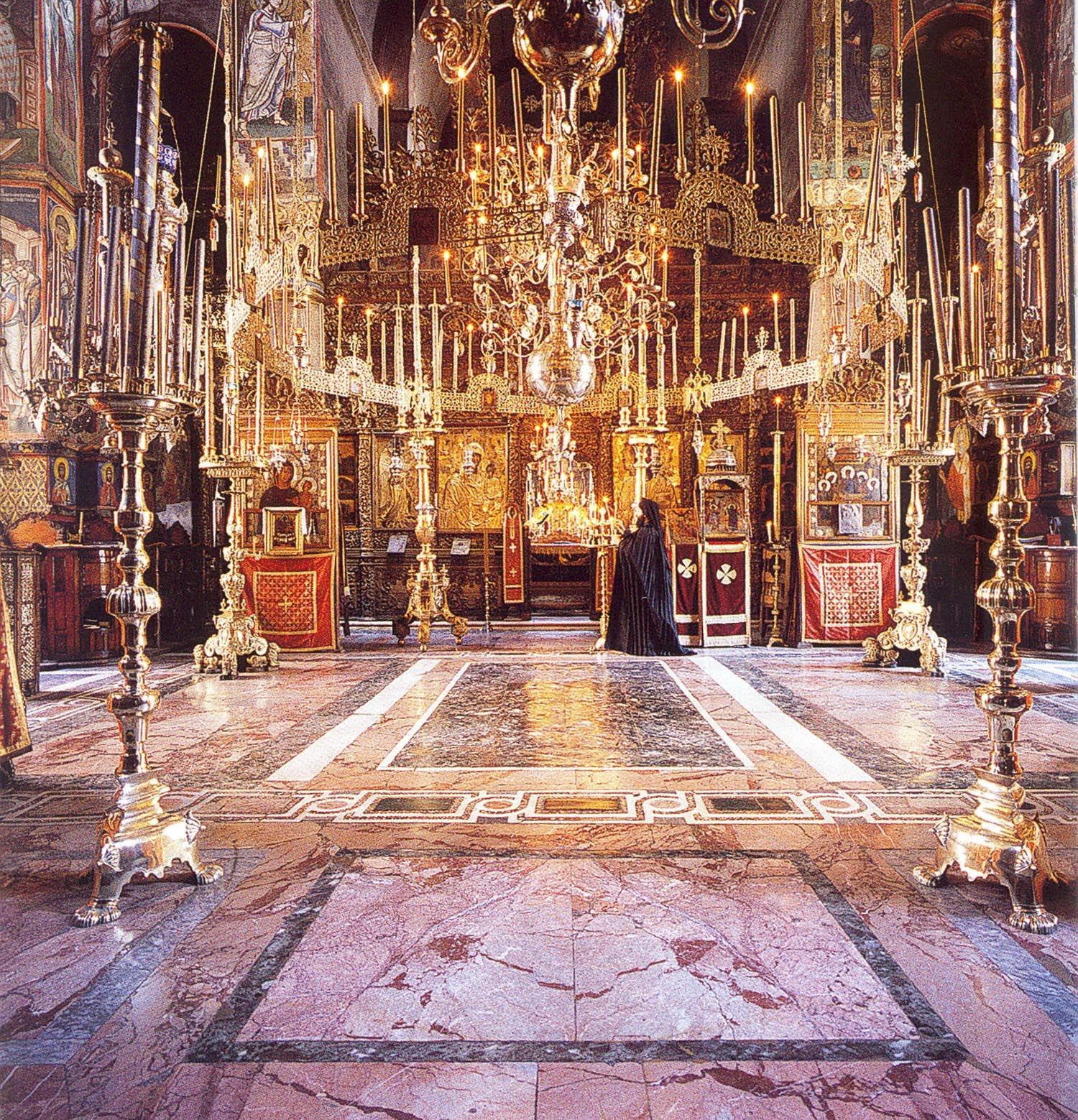 The stern beauty of the saints and Christ still stare down at us, in all the austere and terrifying grandeur of the Byzantine religious aesthetic.
The doctrinal gap between Orthodox and Catholic may be slight, but the way the worshipper is transported to the world beyond could not be more different – In Byzantium, no lambs gamboll, no putti purse little lips under golden curls, no graceful angels seduce with their charm, no Greek Bach ever was inspired by feelings of tenderness to write a "where sheep may safely graze"…
Only Virgin and child icons provide and outlet for gentler feelings, and even then, it is sort of apologetic about it……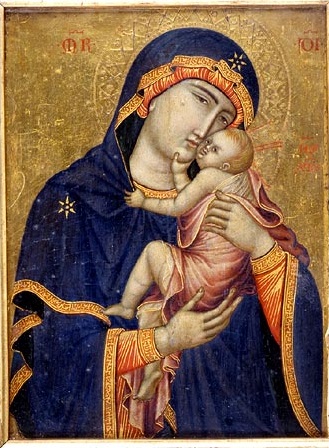 We Orthodox are overawed, over-powered, out- gunned and humbled into toe-ing the line.
A happy Easter and Christos Anesti from Five Star Greece