"Eureka!" as Archimedes would have said had he been a villa agent – At last, we have been given a drop-dead glamorous house with private access to the sea – mind you, you have to be a strong swimmer to cope with the waves, but on a calm day, total bliss, and the house has that elusive "it" factor that still gets us excited after all these years of looking at whitewashed Cycladic houses. Ask us about Mykonos VF. It has the curved infinity pool with the blue of the Aegean below, the huge entertaining spaces and lovely pool pavilion, and a grand piano.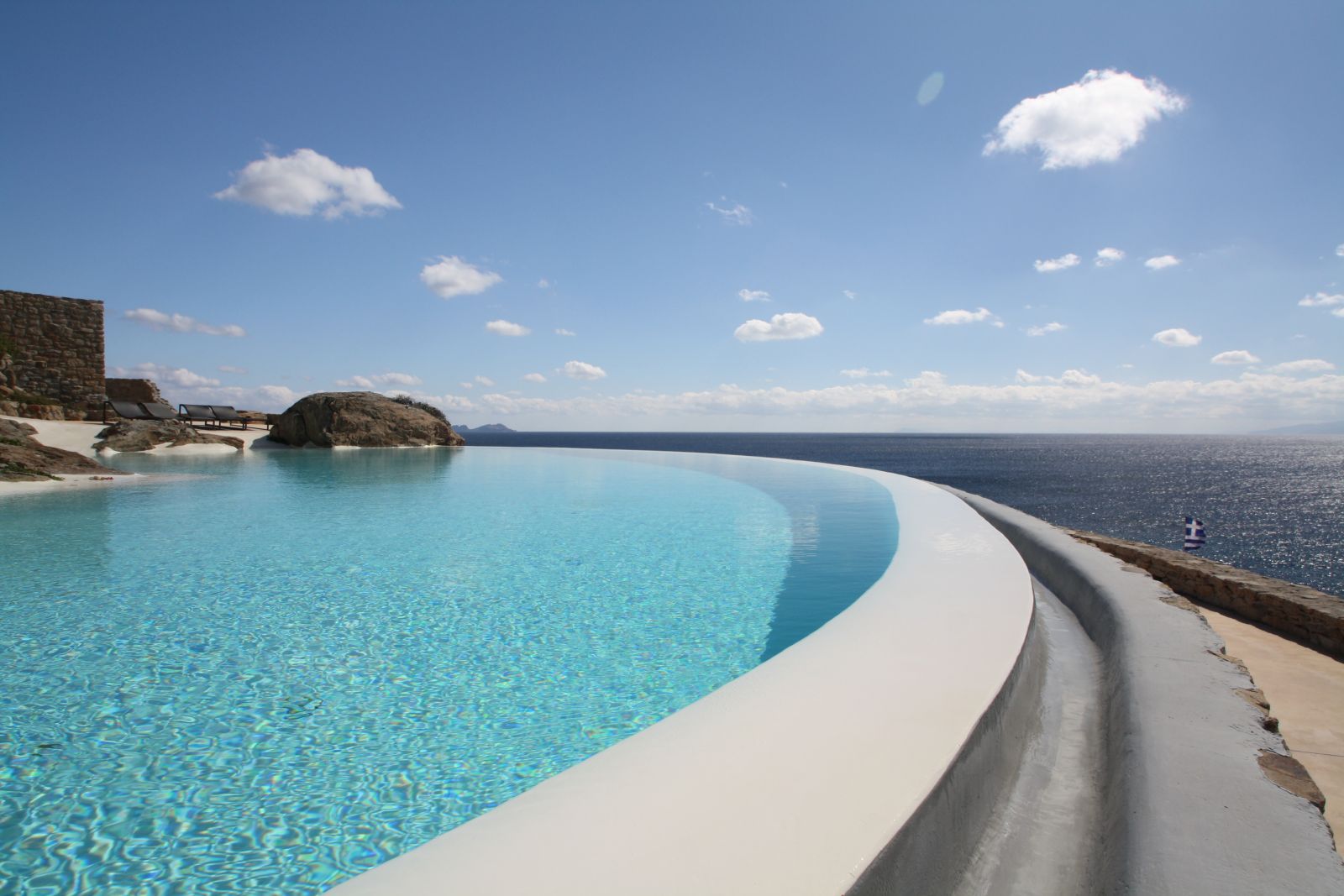 We rewarded ourselves with a divine supper at Aqua, chef Daniele's latest venture on the waterfront in Little Venice – subtle, simple, fresh and authentic flavours marrying the best of Italy and Greece, in a cosy and picturesque Myconian setting.
Sunday morning is my favourite time on Mykonos – when that other, hidden, invisible parallel world that co-exists in a quantum Mykonos shyly creeps out –
The tourists are either still asleep after their big night out, or, with bloodshot eyes on their way home. This is when the locals come out of hiding. Church bells summoned them to an incense clouded, blue-domed service earlier, and in their best dresses and pumps for the ladies, bows and ribbons for the little girls, and peaked Captain's hats and walking sticks for the older men, they stream out of Mass, exchange greetings, and head down to the fish market to choose the freshly landed produce (and feed the pelicans as well.) Time rewinds to the 1950s and for a brief time, Mykonos is theirs again.